First listed on: 12 November 2017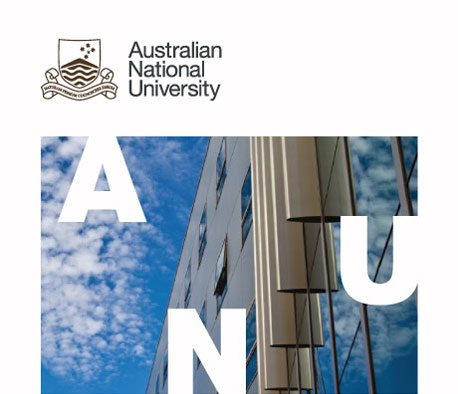 Manager, WHS
Classification:
ANU Officer Grade 8
Salary package:
$ 95,894.00 - $ 102,664.00 per annum plus 17% superannuation
Terms:
Full time, Continuing
The Research School of Physics and Engineering is a very active, innovative, culturally diverse and high performing research and teaching environment, which provides a diverse range of learning opportunities and challenges for passionate and proactive WHS Managers.
The opportunity to work with highly innovative researchers in diverse and unique environments.
To transform the Research School of Physics and Engineering WHS processes to further support and enable innovative research whilst maintaining safety culture that protects the University's staff and infrastructure.
Position overview
The ANU College of Science (CoS) comprises: the Research School of Physics and Engineering, the Research School of Astronomy and Astrophysics, the Research School of Biology, the Research School of Chemistry, the Research School of Earth Science, the Fenner School of Environment and Society, the Mathematical Sciences Institute, and the Centre for the Public Awareness of Science. Staff and students within the ANU College of Science conduct research and delivers a research-led education program that encompasses the entire breadth of the sciences, supported by extensive international networks and by world-class facilities. The College has a strong tradition of research excellence that has fostered distinguished Nobel Laureates and Kyoto Prize winners and that trains scientific leaders in disciplines in which the ANU is consistently ranked in the top twenty in the world.
The Research School of Physics and Engineering (RSPE) comprises of a number of diverse work areas which includes laboratories, national facilities, teaching labs, mechanical and electronic workshops and administrative services. The work areas are spread across a number of building and a broad area of the Australian National Universities campus. This role is designed to provide a focal point to assist RSPE and its research Departments, in maintaining the highest safety standard and to ensure a uniform approach to compliance across a diverse range of hazards for staff, students and visitors by creating and maintaining a safe and healthy work environment.
For more information, please contact Stewart Hilton on T: 02 6125 5185 or E:stewart.hilton@anu.edu.au
Closing date: 26 November 2017
Position description: 20171103_PD_WHS Manager 1.0 (1).docx
The University actively encourages applications from Aboriginal and Torres Strait Islander people. For more information on employment opportunities, contact our Indigenous Employment Consultant via:indigenous.employment@anu.edu.au
ANU values diversity and inclusion and is committed to providing equal employment opportunities to those of all backgrounds and identities. For more information about staff equity at ANU, visithttps://services.anu.edu.au/human-resources/respect-inclusion
Application information
In order to apply for this role please make sure that you upload the following documents:
A statement addressing the selection criteria.
A current curriculum vitae (CV) which includes the names and contact details of at least three referees (preferably including a current or previous supervisor). If your CV does not include referees you can complete these online when prompted in the application form.
Other documents, if required.
Applications which do not address the selection criteria may not be considered for the position.
Please note: The successful applicant must have rights to live and work in this country.
Discover more anu.edu.au/jobs
Closing Date:

26 Nov 2017
Location:

ACT - Canberra
Salary:

$95,894.00 - $102,664.00 per annum plus 17% superannuation
Work Type:

Full Time
Category:

Management - Universities
Occupational Health & Safety (OH&S)