First listed on: 05 October 2021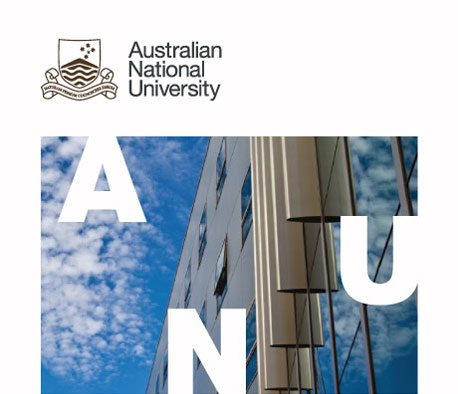 Director, ACCESS-NRI
The Australian National University (ANU) is seeking to appoint a Director of the Australian Community Climate and Earth System Simulator – National Research Infrastructure (ACCESS-NRI).
ACCESS is a suite of software that lies at the heart of Australia's outstanding climate and weather modelling capability. The research community has secured substantial support from the Australian Government and universities to transform ACCESS into a well-managed, high-quality platform supporting Australian research, positioning Australia internationally in the global climate and weather modelling community.
The Director, ACCESS-NRI will provide strategic leadership in the management of this project, identifying opportunities to grow usage and make connections with research, government and industry stakeholders. The Director will be accountable to a high-level Governance Board led by an independent chair, reporting day-to-day within ANU, and will have oversight of three to six direct reports with a broader team of up to 34 full-time employees, the majority of whom will be in software development or software management roles.
The successful candidate will be an internationally recognised leader of research and/or innovation in climate, weather and Earth Systems modelling with demonstrated high level strategic thinking and a proven ability to develop, lead and manage complex projects and multi-institutional endeavours involving multiple partners and stakeholders to build a cohesive community. The successful candidate will work collegially to deliver strategic objectives and secure positive outcomes for the University. The successful candidate will hold a PhD or equivalent professional experience. Familiarity with the Australian national Research Infrastructure landscape, or with publically funded research institutions and infrastructure would be highly desirable.
For further information and a copy of the information booklet, please contact Sarena Bunce, Senior Consultant, ANU Executive Search on 02 6125 1863 or executivesearch@anu.edu.au
Please note advertising closes on Sunday 7 November, 11:55pm AEDT
ANU values diversity and inclusion and is committed to providing equal employment opportunities to those of all backgrounds and identities. For more information about staff equity at ANU, visit https://services.anu.edu.au/human-resources/respect-inclusion
The successful candidate will be required to undergo a background check during the recruitment process. An offer of employment is conditional on satisfactory results.
Discover more anu.edu.au/jobs
Closing Date:

07 Nov 2021
Location:

ACT - Canberra
Work Type:

Full Time
Category:

Director/Deans/Department Heads
Research
Stakeholder Management/Engagement