First listed on: 14 December 2018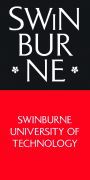 About the job
The Swinburne Research Office is currently seeking a self-motivated and enthusiastic Contracts professional to join their team. As our Research Contracts Senior Advisor, you will work as part of a collaborative team, to draft, review and negotiate complex contracts with a diverse group of people. With your previous experience reviewing, preparing and negotiating with Research related agreements, you are able to navigate the stakeholder landscape with ease to see contracts through to finalisation achieving a win-win outcome for both the University and our partners. With your keen eye for detail, you will project manage the contract development and finalisation of complex research projects, for example, centres of excellence, cooperative research centres, large-scale industry projects, consortia agreements or collaborative ventures, as well as improve our contracting processes.
About Swinburne
Swinburne is a progressive university that aims to increase Australia's capacity in science, technology and innovation as the drivers of modern, internationalised economies and workplaces. Our university is focused on high-impact global research, high-quality teaching and active engagement with both industry and the community.
About you
To be successful in the role, you will have:
• Demonstrated ability in pragmatically reviewing and negotiating research contracts
• Ability to demonstrate your organisation effectively in complex negotiations
• Outstanding personal, organisational and project management skills with a proactive, can-do approach.
A full list of the selection criteria is available within the position description
Benefits
• Participate in regular staff and management development programs
• Hawthorn Aquatic and Leisure Centre (HALC) discounted memberships
• Salary package your car parking, superannuation and vehicle lease plans. It can help you get the most value from what you earn.
Discover more discounts when you start at Swinburne. Receive movie tickets and staff membership options at the Swinburne bookshop. There's news subscriptions and computer and software discounts on offer.
Further information and how to apply
The diverse culture within Swinburne is a source of strength. We are proud to be recognised by the Workplace Gender Equality Agency as an Employer of Choice for Gender Equality 2018 and of key initiatives such as our Pride@Swinburne Strategic Action Plan and our Reconciliation Action Plan which are integral components of our 2025 vision to be world class university creating social and economic impact through science, technology and innovation. Swinburne has also received the Victorian "High Commendation" Multicultural Excellence Award (Business Category).
To view the position description or to start an application click on 'apply' at the bottom of this page and submit a resume, cover letter and response to the Key Selection Criteria, as listed in the Position Description.
Please do not email or send paper applications, all applications must be submitted online.
For further information about the position, please contact Tania Bezzobs (Executive Director (Research Office)) via tbezzobs@swin.edu.au.
If you are experiencing technical difficulties with your application, please contact the Recruitment team on staffrecruitment@swin.edu.au
Should you require further support for an interview due to special needs or consideration, please contact our Diversity Consultant, Dr. Walter Robles, on inclusion@swin.edu.au. For support or queries related to Aboriginal and Torres Strait Islander employment, please contact DeadlyCareers@swin.edu.au.

Applications close at 11.59pm on Monday 28 January 2019
Location:

VIC - Hawthorn
Work Type:

Full Time
Category:

Administration/Finance
Contracts/Procurement/Logistics
Governance/Legal/Compliance
Grants/Funding/Records
Project Management
Research