Robert faces robo-probe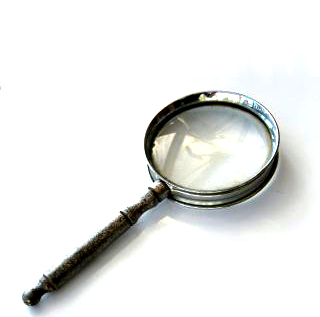 Former government minister Stuart Robert has given his version of history to the 'Robodebt' royal commission.
The inquiry called Mr Robert because of his involvement in establishing the controversial Robodebt scheme during his time as minister for government services.
Mr Robert was one of the most staunch defenders of the Robodebt scheme, until it was found unlawful by Australian courts in 2020.
The Australian government's Robodebt scheme was an automated debt recovery system launched in 2016 that aimed to identify and recover overpayments of welfare benefits made to individuals by the government.
The scheme was designed to use income averaging, a process that calculated a person's average income over a period of time, to determine whether they had been overpaid and to demand repayment.
Under the scheme, the government sent letters to welfare recipients, alleging that they had been overpaid and demanding repayment. The letters were generated automatically by a computer system that matched income data from the Australian Taxation Office (ATO) with income data reported by welfare recipients.
The system compared the income data over a period of time, using income averaging, to determine whether there had been an overpayment. If the system identified an overpayment, the recipient was required to pay the debt back, often with interest and penalties.
The Robodebt scheme came under criticism from various quarters, including welfare recipients, legal experts, and advocacy groups, for being unfair and inaccurate.
Critics argued that income averaging was not an accurate way to determine overpayments, as it did not take into account fluctuations in income or changes in circumstances. This resulted in many welfare recipients receiving demands for repayment that were inaccurate and often unfair.
In November 2019, the Federal Court of Australia ruled that the Robodebt scheme was unlawful because it did not have a sufficient legal basis for calculating debts solely on the basis of income averaging.
The court found that the use of income averaging was flawed because it did not take into account the actual income of welfare recipients and that the government had failed to properly assess the accuracy of the data used in the calculations.
The ruling led to the government halting the scheme and announcing that it would review and refund any debts that had been calculated using income averaging.
The Robodebt scheme was just one example of the use of income averaging in government services, particularly in the area of social welfare.
Income averaging has been used by the government to calculate overpayments of welfare benefits in various forms for many years. However, the Robodebt scheme brought the issue to public attention and sparked a broader debate about the use of automated systems in government services and the need for greater accountability and transparency in decision-making processes.
This week, Stuart Robert gave evidence about how he ended the scheme.
Mr Robert claimed that his conscience led him to walk into the prime minister's office and demand an end to Robodebt, after he had been given legal advice that found it was illegal.
However, this account was disputed by other public servants who claimed Mr Robert had not acted urgently after warnings of illegality.
Mr Robert said he had been seeking a legal opinion for weeks before confronting Morrison and that others had delayed him from receiving it.
The former minister was asked why he made frequent public statements about his faith in the policy when he said he had privately been seeking advice about whether it could continue.
Mr Robert replied: "As a dutiful cabinet minister, ma'am, that's what we do."
"Misrepresent things to the Australian public?" Commissioner Catherine Holmes said. "[Serving in Cabinet] doesn't mean you have to misrepresent the figures and say 99.2 per cent of cases produce an accurate debt."
Government Services Minister Bill Shorten has described Mr Robert's defence of Robodebt handling as "peak bizarre".
The inquiry will continue to hold public hearings for another week. Its findings are due to be handed to the government by June 30, 2023.