Rights failings reported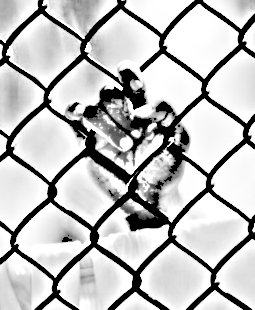 Human Rights Watch says Australia's credibility is being undermined by its domestic record.
Australia's treatment of Indigenous Australians, refugees and climate protesters makes it less credible when trying to promote human rights abroad, the group says.
The US-based organisation's annual World Report points to specific instances where Australia has fallen short on protecting the rights of children, freedom of expression and taking action on climate change.
It highlights how Australian Aboriginal and Torres Strait Islander people continued to be overrepresented in prisons. These groups make up 29 per cent of detainees despite accounting for just 3 per cent of the national population.
It also noted the increase in Indigenous deaths in custody in Australia, which has jumped to at least 17 in 2022, compared to 11 in 2021.
Human Rights Watch researcher Sophie McNeill says Australia's deficiencies reduce its ability to promote human rights and democracy abroad.
"What this year's World Report really exposes is that Australia's failure to uphold the rights at home … It really does harm our credibility to promote human rights in the region and our ability to really be a human rights leader in Asia," Ms McNeill said.
Curtin University Law School expert Dr Hannah McGlade says federal and state governments should take the criticisms seriously, noting that the incarceration of Aboriginal Australians has been a topic of discussion at the United Nations, and is likely to come up again.
"The treatment of Aboriginal people in prisons, in custody, the issue of deaths in custody, is a serious issue in our country and it's a long-standing issue," Dr McGlade told the ABC.
"The Commonwealth has a leadership role here. The Commonwealth government is responsible for violations of UN treaties and it needs to work closely with Aboriginal people."
Human Rights Watch says the government of Prime Minister Anthony Albanese has also failed to meet Australia's obligations under international human rights law to prevent further foreseeable harm linked to the climate crisis.
Australia is among the top 20 emitters and one of the world's biggest per capita emitters of greenhouse gases responsible for the climate crisis.
It criticised the Albanese government for actively supporting the expansion of fossil fuels industries, denying responsibility for emissions created by the vast amounts of coal and gas Australia exports overseas and ruling out any discussion on banning new fossil fuel projects.
The full report is accessible here.