NSW seeks RNA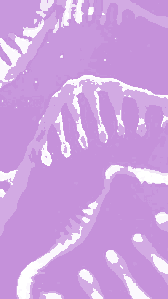 NSW is set to develop its own capacity for creating and producing RNA technologies.
Plans are being finalised for a first-of-its-kind RNA research and pilot manufacturing facility set to be built at Macquarie University's Wallumattagal Campus.
The site should allow the development and production of new medical treatments in the growing field of RNA technology.
Construction is expected to start in late 2024 and the facility is set to be completed in late 2025.
NSW-based company RNA Australia has released the designs for the $96 million RNA research and pilot manufacturing facility at Macquarie University.
NSW Chief Scientist & Engineer and Chair of RNA Australia Professor Hugh Durrant-Whyte said that the new facility, with its laboratories and other support spaces, will accelerate the state's capacity to provide both human and animal patients with faster access to new and innovative RNA treatments.
"The facility will drive collaboration, investment and operations, leveraging the state's existing expertise in its universities, the NSW RNA Production & Research Network, the UNSW RNA Institute and the Westmead Health and Innovation Precinct's Viral Vector Manufacturing Facility," he said.
"Importantly, the facility is looking to attract both domestic and international researchers and organisations, to develop and diversify R&D, commercialisation and manufacture of RNA therapeutics and technologies in NSW.
"This will result in improved biosecurity, increased sovereign manufacturing capacity and the creation of new companies and jobs."
The funding for the facility was provided by the NSW Government, which has also provided $119 million over 10 years for RNA R&D projects.
"We welcome a new facility to help drive collaboration and investment in this sector. NSW already has significant expertise across our universities, research institutions and priority precincts, this will be a chance to build on those assets," says Minister for Innovation, Science and Technology Anoulack Chanthivong.
The 4000m2 facility, which will be operated by leading global therapeutics company Myeloid, will enable the local research, development and production of a broad spectrum of RNA technologies to treat a range of human and animal diseases, disorders and infections.
"We are thrilled to continue to advance our partnership with NSW and the plans for this cutting-edge, first-of-its kind RNA manufacturing facility in Australia," said Daniel Getts, PhD, CEO of Myeloid Therapeutics.
"The Myeloid team is looking forward to developing our pipeline of RNA therapies here, securing our supply chain for clinical development and future commercialisation of our RNA-based therapeutics. We also are excited to continue collaborating with NSW to enhance the growth potential of other biotech companies in Australia."
Artist impressions have now been unveiled, showcasing the new facility which will be located in close proximity to the Connect Macquarie Park Innovation District, home to medical and health-related organisations, and industrial and technology startups.