Humanities surviving fee hike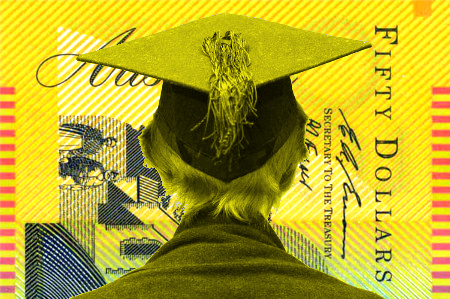 Students are still lining up for humanities degrees despite a big fee hike.
NSW has seen a 10 per cent increase in the number of students listing humanities courses as their first preference compared with last year. That same demand has dipped by around 5 per cent in Victoria, according to the states' admission centres. More than a fifth of all applications were for humanities courses in both states.
The University of Sydney says it has seen this rise in demand, but predicts that the impact of the funding changes will not be known for several years.
"Any potential changes could be related to a number of factors and we'd need to examine student enrolment choices over a much longer period (at least two to three years) to be able to begin to establish a trend," a spokesperson said.
The Morrison government legislated a steep fee hike for humanities last year, hoping it would push students over areas of study that will create more "job-ready graduates". Fees for courses that the Government predicts will need more workers in the future were cut as part of the effort to create an extra 30,000 university places this year.
"Our Job Ready Graduates package changes the prices of many courses to encourage students into courses that are more likely to lead to a job. But ultimately it is still up to each student what they will study," Education Minister Alan Tudge said on Thursday.
There is strong speculation that the Government's plan will not play out as it intends, because Australia's HECS-HELP loan system works to blunt the impact of fees on decision-making.