CPI link decried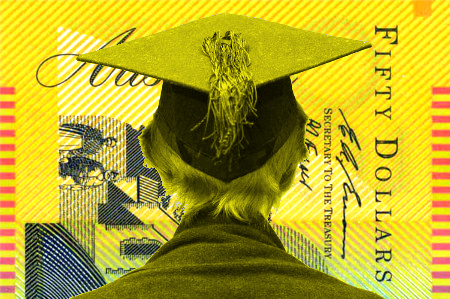 The students' union has criticised the PM for alleged hypocrisy on inflation.
Prime Minister Scott Morrison says Labor leader Anthony Albanese is being "reckless" by supporting a 5 per cent increase in the minimum wage, saying they cannot keep pace with inflation.
However, given that higher education loan repayments remain indexed to consumer prices, the president of the National Union of Students, Georgie Beatty, said it is "just plain hypocrisy".
The Australian Taxation Office administers student loan repayments, and this week raised the repayment rate to 3.9 per cent.
The ATO's formula includes CPI calculations that means the repayment rate will likely increase alongside CPI.
"It's not just that our fees are based on a much higher rate of inflation than our wages," Ms Beatty said.
"It's that Scott Morrison's 'job-ready graduates' fees meant we also saw unprecedented fee hikes, with arts degrees going up by 113 per cent.
"Students are questioning how we are going to pay off these increased fees when we are facing increased cost of living, insecure work and we haven't seen major wage growth in most of our lifetimes."
The federal education minister responded to the criticism, saying; "It is fair for individuals to make a contribution to the costs of their study".
The Fair Work Commission is expected to make a decision on the minimum wage within weeks.