First listed on: 10 August 2022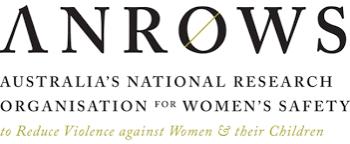 Research Officer (Death Review)
Australia's National Research Organisation for Women's Safety (ANROWS) is seeking a Research Officer (Death Review) with the skills required to support the implementation of the ANROWS Research Program in working towards an end to violence against women and children.
The Research Officer (Death Review) will assist the Senior Research Officer (Death Review) and Director, Research and Evaluation in the implementation of ANROWS's Research Program and its Research Management System. This may include a range of research tasks, project management, contract management and administrative tasks across all streams of the Research Program, but the role's primary focus will be on supporting collaborative activities under the partnership between ANROWS and the Australian Domestic and Family Violence Death Review Network.
About ANROWS
ANROWS is an innovative research organisation established as an initiative of Australia's first National Plan to Reduce Violence against Women and their Children 2010–2022 by the Commonwealth Government and all state and territory governments of Australia.
ANROWS is a unique research organisation, being one of the only national organisations across the world tasked with building, translating and disseminating the evidence base to inform policy and practice on women's and children's safety.
As a registered harm prevention charity and deductible gift recipient, ANROWS also runs a research program funded by philanthropic funds (the ANROWS Research Fund to Reduce Violence against Women and their Children), and is periodically contracted by service providers and other government stakeholders to conduct evaluation and research projects.
About the position
This is a 1.0 FTE position, reporting to the Senior Research Officer (Death Review), and is located at the ANROWS national office in the Sydney CBD. The appointment is for a fixed term from commencement up to 30 June 2023 with the possibility of extension, subject to funding.
Remuneration and leave entitlements
The salary range for this position is $83,606 to $93,791 per annum pro rata plus 10.5% employer contributions to the employee's chosen superannuation fund, with the option to salary sacrifice. ANROWS staff are entitled to four weeks' pro rata annual leave, in addition to personal and sick leave.
Key responsibilities
Support in-house research projects within the Research Program.

This may include completing research administrative tasks; conducting literature reviews; collecting data; cleaning and analysing quantitative and qualitative data; writing content for research reports and other deliverables; preparing project briefs and other planning documents; and undertaking professional development to meet the changing needs of the Research Program.

Support the implementation of the ANROWS Research Program.

This may include providing advice on research methods, data analysis and other research project components; supporting the administration of currently funded research projects; supporting peer assessment panels, advisory groups and other similar structures; and undertaking contract management tasks and quality control activities.

Support the implementation of the ANROWS Research Management System.

This may include supporting the development of policies, procedures, processes and systems for the assessment, commissioning and management of research projects.

Work collaboratively

with other ANROWS team members, members of the Australian Domestic and Family Violence Death Review Network and other external stakeholders.

Support capacity-building, networking and partnerships.

This may include establishing and maintaining relationships with researchers and service providers; facilitating relationships between researchers, practitioners and policymakers; and promoting Australia's National Research Agenda to Reduce Violence against Women and their Children and ANROWS's Research Program.

Provide assistance to the Director, Research and Evaluation and other senior staff as required.
Selection criteria
Essential
A postgraduate qualification or equivalent in a relevant discipline (e.g. social science, criminology, psychology, public health).
Well-developed research skills, including proven ability to write research reports, and experience collecting and analysing qualitative and quantitative data (particularly in Excel).
Excellent interpersonal and teamwork skills, including the capacity to build and maintain positive professional relationships and partnerships with non-government and government stakeholders.
Excellent written and verbal communication skills, including the ability to communicate effectively with a broad range of people.
Well-developed organisational and administrative skills, including a strong ability to monitor, track and report on research projects and achieve defined outcomes within strict deadlines.
Knowledge of the broad range of issues relating to domestic and family violence.
Understanding of issues affecting Aboriginal and Torres Strait Islander peoples, people from culturally and linguistically diverse backgrounds, LGBTQ and intersex people, and people with disability, as well as competence in working effectively with people in these groups.
Desirable
Experience or understanding of crime and justice issues as related to violence against women and children.
A track record of peer-reviewed published research.
Further information
Any questions regarding the position should be directed to:
Dr Holly Blackmore
Telephone: 02 8374 4020
Email: holly.blackmore@anrows.org.au
Applications
Applications for the position close at midnight on Monday 22 August 2022. To be considered for the position, applications need to include:
a covering letter addressing the essential selection criteria listed above
a resume.
Applications can be emailed to christine.nehme@anrows.org.au
Criminal history check
The successful applicant will be offered the position subject to a criminal history check (also known as a police check).
Closing Date:

22 Aug 2022
Location:

NSW - Sydney
Salary:

$83,606 - $93,791
Work Type:

Full Time
Category:

Research Assistants and Fellowships