First listed on: 15 November 2023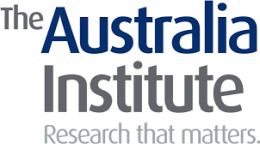 Research Manager, Anne Kantor Fellowship
Are you a skilled communicator with a passion for research, an affinity for teaching, and a keen understanding of public policy?
If so, the Australia Institute is looking for a Research Manager for our Anne Kantor Fellowship. In this role, you will be a crucial to guiding and supporting Anne Kantor Fellows working at the Australia Institute as they develop skills and experience in public policy and advocacy as part of this one-year professional development program.
The Anne Kantor Fellowship provides on-the-job training for early career researchers and advocates, with each fellowship lasting one year. The Anne Kantor Fellowship Research Manager is central to the success of this program.
Key Responsibilities & Selection Criteria:
Management and Support
Mentor and guide early-career researchers, facilitating their professional growth.
Provide one-on-one support to help researchers excel in their roles.
Teaching and Providing Written Research Feedback
Possess strong writing and editing skills to provide constructive feedback to early-career researchers, many of whom are recent graduates.
Enjoy coaching and teaching others how to improve their writing and research.
Project Oversight and Management
Experienced in project management. Can ensure that research projects are executed effectively, on time, and within scope.
Policy Awareness
Possess a broad awareness of multiple public policy areas, and an understanding of the relationship between research and policy. Expertise in specific Australia Institute research program areas (e.g., economics, democracy, accountability) is desirable but not mandatory.
A demonstration of your ability to conduct and/or communicate research that has had policy impact will be highly regarded.
Research Background, Research Comprehension and Political Awareness
Excellent research skills, potentially from academia, the public service, or parliament.
Demonstrated ability to find and understand a wide range of research materials to assist in project development.
Have an awareness of political strategy, and how research can influence broader policy goals.
Time Management and Self-Discipline
Exhibit strong time management skills and the self-discipline needed to meet project deadlines and deliver high-quality results.
Computer Proficiency
Be proficient in essential office software, including MS Word and Excel.
Preferred Backgrounds:
We are actively seeking candidates with backgrounds in the following areas:
Lecturing and Tutoring: Candidates with experience in teaching and mentoring at a tertiary level, especially providing feedback on assignments and guiding students in refining their research and writing.
Professional Editing: Skilled editors, or those with a strong interest in editing and writing, who can elevate the quality of research documents.
Science/Research Communication: Individuals with a strong foundation in communicating complex research findings to diverse audiences.
Journalism or Subediting: Those experienced in journalism, reporting, or editing, with an eye for detail and accuracy.
Policy Researcher: Individuals who have engaged in policy research, with an understanding of the intricacies of policy analysis.
About Us:
The Australia Institute is an independent public policy think tank that conducts research and advocates for progressive policies across a range of social, economic, and environmental issues. With a focus on evidence-based research and impactful advocacy, we aim to shape public discourse and drive positive change for a better Australia.
What We Offer:
The opportunity to make a significant impact on important social and environmental issues.
A supportive and inclusive work environment that values creativity, innovation, and collaboration.
Competitive salary commensurate with experience.
If you are a proactive, driven, and well-rounded individual with a strong background in research and a desire to foster the growth of our research team, we encourage you to apply for the Research Manager position. Join the Australia Institute in our goal to produce research that matters and change minds.
Application Instructions:
You must have the right to live and work in Australia to apply.
To apply, please submit your resume, including the names and contact details of two referees, a cover letter (no longer than two pages) highlighting your relevant experience and skills in relation to the selection criteria to recruitment@australiainstitute.org.au.
Applications must be submitted by 11:59 pm on 3 December 2023.
The Australia Institute is an equal-opportunity employer. We encourage applications from candidates of all backgrounds and experiences.
For further information about this opportunity, please email recruitment@australiainstitute.org.au and we will get back to you ASAP.
Closing Date:

03 Dec 2023
Location:

ACT - Canberra
Work Type:

Full Time
Category:

Fellowships
Research