First listed on: 29 May 2023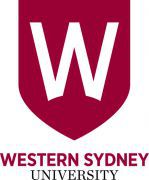 About Western

Western Sydney University is a modern, forward-thinking, research-led university, located at the heart of Australia's fastest-growing and economically significant region, Western Sydney. The University is ranked in the top two per cent of universities worldwide, and as a research leader, over 85 per cent of the University's assessed research is rated at 'World Standard' or above. The University's clear mission is to create thriving communities by producing successful graduates and impactful research with a clear mission to create thriving communities by producing successful graduates and impactful research, driven by four values of boldness, integrity, fairness and excellence.
About the Team

Western Sydney is commonly touted as "Australia's fastest growing region," "the nation's third largest economy," and an "electoral battleground." The region has one of the most diverse cultural communities in the world and is also routinely characterised by socio-cultural and economic disadvantage.

Understanding this vibrant, complex region and the experiences of its people is critical to achieving meaningful engagement with the region and affecting real, solutions-orientated change.
The Centre for Western Sydney (CfWS) is Western Sydney University's leading source authority on its region. The Centre was established in 2014, re-launched in 2020, and now – based within the Office of the Pro Vice-Chancellor Strategy, Government and Alliances portfolio – maintains a focus on fulfilling a unique commitment in the Western Sydney University Act: supporting the development of Western Sydney.

The Centre fulfils this commitment by:
Delivering high-quality, independent research, for – and with – the communities of Western Sydney.
Regularly producing and disseminating research reports and issues papers, with a focus on our region's infrastructure, environment, and overall wellbeing.
Functioning as a public-facing, partnerships-based research centre – offering rigorous research services to its networks within community, industry, and business organisations, and generating external research funding to support research on issues that matter to the region.
Maintaining a focus on stakeholder engagement, outreach, and advocacy, where research outputs are shared with a broad network of community, industry, and government stakeholders, and provided a platform to directly influence and inform policy.

About the Role

The Centre for Western Sydney is seeking to appoint a Postdoctoral Research Fellow.

The Postdoctoral Research Fellow will be a core member of the research team and will work closely with Centre Director and Centre Manager to deliver research outputs and enhance and expand the profile and impact of the Centre and its work.

The Centre is looking for a recent doctoral graduate who is passionate about community-led research with real-world impact; translating research for non-academic audiences; and working with government, industry, community and academic partners towards advancing the region of Western Sydney.
The appointment is fixed term until December 2025. The successful candidate will be required to be adaptable and flexible, applying their research knowledge and expertise in a range of contexts to assist in the delivery of research projects in collaboration with strategic partners.
The successful candidate will support the Centre's current projects by undertaking primary research; gathering research materials and data and undertaking data analysis; writing reports and presentation materials; completing day to day research project management activities; preparing and tracking project budgets and managing partner relationships.
Following the successful delivery of current projects there will be opportunities for the Postdoctoral Research Fellow to influence the future research direction of the Centre – including leading the submission of grant applications, stakeholder engagement activities, and the development of proposals with prospective partners.
The research expertise of the Postdoctoral Research Fellow will be expected to enhance the Centre's status as a leading source of research and advocacy on its region and expand its research and engagement initiatives with other research organisations, government, and community partners.
While the Centre will consider candidates with a PhD in any relevant discipline, candidates with expertise in issues that are of particular concern in Western Sydney would be highly valued. Of particular interest would be knowledge of issues of socio-economic disadvantage or inequity; cultural, linguistic and religious diversity and intersectionality; and liveability, including urban development, infrastructure, housing and wellbeing.
To be successful in this role you will enjoy working in a fast-paced environment, have advanced interpersonal, verbal and written communication skills; high level problem-solving and decision-making skills; strong attention to detail and time management; as well as an engaged approach to research, including the ability to build and maintain effective working relationships across all stakeholder groups.
Benefits

Western Sydney University has long been identified as a University of the people. We value the contributions made by our staff and recognise that they underpin the enablement of our mission and values. In return, we offer:
17% super contributions
Flexible work arrangements e.g. hybrid work-from-home options; purchased annual leave etc.
Inclusive culture
Professional development opportunities
Access to a wide range of staff benefits, including Fitness Passport, salary sacrifice options for on-campus childcare, as well as other discounts and services.

If this sounds like an opportunity for you, please apply ensuring you carefully address each of the selection criteria in your application. Please review the position description for more information.
Remuneration Package: Academic Level B - $131,136 to $154,738 p.a. (comprising Salary of $110,811 to $130,846 p.a., plus Superannuation and Leave Loading)

Position Enquiries: Please contact Danielle McInness, Centre Manager, via email d.mcinness@westernsydney.edu.au
Closing Date: 8.30pm, Sunday 25 June 2023
Closing Date:

25 Jun 2023
Location:

NSW - Parramatta
Salary:

$131,136 to $154,738 p.a.
Work Type:

Full Time
Category:

Fellowships
Research Assistants and Fellowships