Postdoctoral Research Fellow, ARC Centre of Excellence in Synthetic Biology, Institute for Culture and Society - [Archived Advertisement]
Western Sydney University (View other jobs from this organisation)
First listed on: 25 May 2023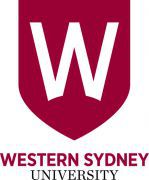 Postdoctoral Research Fellow, ARC Centre of Excellence in Synthetic Biology, Institute for Culture and Society
2 x Positions
0.8 FTE (negotiable)
Parramatta South Campus
Fixed-Term for 3 years
About Western
Working at Western Sydney University means you will be part of an organisation that is ranked in the top 2% of universities worldwide and top of the Times Higher Education Impact Rankings. We understand the key to your success is unlocking your true potential – just as we do with our students.
Our 3,500 staff members work together to enable a dynamic, inclusive and innovative culture that is distinctly research-driven and student-centred. The University is deeply embedded in the community and the region we serve, which is Australia's fastest growing economy and one of the most culturally diverse areas in Australia.
About the Institute for Culture and Society and CoE in Synthetic Biology

The Institute for Culture and Society carries out research on the transformations in culture and society in the context of contemporary global change. It operates as a leading international centre for interdisciplinary, engaged and collaborative scholarship in the humanities and social sciences for a digital age. Research at the Institute for Culture and Society is organised around an integrated program of research focusing on a number of broad themes including Automated Worlds; Borders & Diversity; Cultural Infrastructures; Environment and Technology; and Urban Futures.

The Institute is one of four Research Institutes at the University, and the only one predominantly focused on the discipline area of the Humanities, Arts and Social Sciences (HASS).

An important role of the Institute is to help develop the University's overall research performance through external income generation and high-quality publications. It also conducts profile-raising activities through organising major conferences, developing a network of similar research entities nationally and internationally, hosting visiting scholars, and forging strategic partnerships with external organisations and communities. Public and community engagement is an integral aspect of the Institute's work.

The Institute for Culture & Society hosts the Western Sydney University node of the ARC Centre of Excellence in Synthetic Biology (CoESB) (http://www.coesb.com.au). The ARC Centre of Excellence in Synthetic Biology (CoESB) (http://www.coesb.com.au) is a cross-disciplinary national research centre, which aims to pioneer new designs for synthetic microbes, creating custom-designed microbial communities and organelles, and entirely new-to-nature biological pathways and enzymes. The goal of the Centre is to create the knowledge and strategies necessary to provide 21st century solutions to global agricultural, food production, manufacturing, healthcare and environmental challenges. The Centre will combine engineering with molecular biology to design and construct novel biological systems that can convert biomass from agriculture or waste streams to biofuel, bioplastics and other high-value chemicals.
Our research will account for synthetic biology in Australia as well as selected countries in Asia, Europe, and North America. It involves collaboration with a wide network of academics, industry, government and other organisations, as partners and stakeholders in our research projects, events and wider knowledge and learning communities to which our researchers are connected.
Social Dimensions Research Program
The broader research program in which the position is situated is the Social Dimensions Research Program, which embeds expertise and analysis from ethics, philosophy, the arts, political science, law, and the social and behavioural sciences within the science and engineering of synthetic biology. With a focus on ethical issues and values, legal frameworks and cultural shifts, the team of scholars in the Social Dimensions capability explores some of the central questions arising from the CoESB, such as what problem are we trying to solve and is synthetic biology even the right solution? And how does the promise translate into practice, policy and benefits for society?

About the Role - Research Fellow in CoESB (2 x positions)

You will undertake directed research towards defined project objectives, as well as independent research on ethical issues and values, and cultural shifts regarding synthetic biology for environmental issues. The primary research focus will be the social, ethical, and/or cultural dimensions of synthetic biology for climate change mitigation, in applications such as Negative Emissions Technologies, including the use of bioengineered microorganisms to sequester existing greenhouse gas emissions and/or reduce future emissions through biofuels. Additional environmental applications of synthetic biology may also be considered, as a secondary research focus (such as synthetic biology in conservation, bioremediation, or bioplastics.)
You will contribute to projects aligned with the Social Dimensions capability, working closely with supervisor and Chief Investigator Dr Josh Wodak and other research team members to achieve project objectives.
You will be based at the Western Sydney University Node of the CoESB, at ICS, and will have access to the CoESB's research training and professional development opportunities, international visiting fellowships and exchanges (travel arrangements permitting), and the Centre's network of industry partners.

These are fixed-term appointments for 3 years based at the Parramatta South Campus.
Remuneration Package: Academic Level A (2 x positions) each 0.8 FTE (negotiable) - $103,304 to $124,808 p.a., (comprising Salary of $87,293 to $105,464 p.a., plus 17% Superannuation and Leave Loading).

The above salary range is applicable to 1.0 FTE. The salary will be paid pro-rata based on the allocated FTE.

Position enquiries: Dr Josh Wodak via email J.Wodak@westernsydney.edu.au

Click here to view the Position Description
Closing Date: 8:30pm, Sunday 2 July 2023
Immigration Sponsorship
Employer Visa sponsorship will be provided if required.
To Apply

To be considered for this position, please submit an online application with the following:

1. Your CV
2. A 2-page cover letter outlining your experience and how you will contribute to research within the Social Dimensions capability, about ethical issues and values, and cultural shifts with respect to synthetic biology for environmental issues, with a particular focus on climate change mitigation.
3. Response to the selection criteria
Please note, we will only accept applications submitted through the online application process
Closing Date:

02 Jul 2023
Location:

NSW
Salary:

$103,304 to $124,808 p.a.
Work Type:

Part Time
Category:

Research
Research Assistants and Fellowships