First listed on: 04 September 2023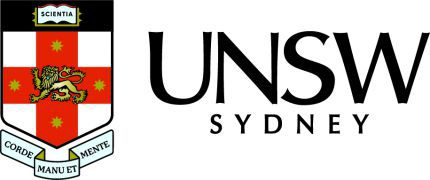 Senior leadership role supporting the Director, providing high level advice, generating reports and leading a team delivering RCG services across the University.
Career development opportunity for research funding management professional
Use your knowledge and expertise to contribute to business process improvement
Trialling a 9-day fortnight | Flexible/Hybrid working
Senior Appointment | Permanent role
Why your role matters
The Associate Director is one of two pivotal senior leadership roles within Research Grants & Contracts (RCG). You'll provide high level advice, reports and support to the Director in the planning, development and implementation of policies, operational plans and performance measures for research funding management. You'll also lead a team dedicated to the delivery of high-quality RGC customer focused services to the University across the areas of pre award, post award, major initiatives and operations. The position works closely with colleagues from Finance, Legal, Knowledge Exchange and the Research Strategy offices. There is a significant amount of hands-on work involved and the Associate Director will actively contribute to the day-to-day workload of the team.
The Organisation

Research Grants & Contracts supports UNSW researchers in the development, preparation and submission, and management of research all grant applications and research contracts.
UNSW isn't like other places you've worked. Yes, we're a large organisation with a diverse and talented community; a community doing extraordinary things. But what makes us different isn't only what we do, it's how we do it. Together, we are driven to be thoughtful, practical, and purposeful in all we do. If you want a career where you can thrive, be challenged and do meaningful work, you're in the right place.


Benefits and Culture:
UNSW offer a competitive salary and access to UNSW benefits including:
Additional 3 days of leave over the Christmas Period
Access to lifelong learning and career development
Progressive HR practices
Discounts and entitlements
Affordable on-campus parking


Who you are
You can demonstrate your research funding management expertise including significant knowledge and experience in pre and post award funding and contract research, and hands-on leadership delivering service excellence in a deadline driven environment.
To apply: If a senior research funding management role in a Go8 university is of interest to you, please submit your CV, Cover Letter and responses to Skills and Experience nominated in the Position Description via the APPLY button on our JOBS@UNSW website.
Contact: Shiree Thomas – Talent Acquisition Consultant e: shiree.thomas@unsw.edu.au
Applications close: 11.55pm, Tuesday 19th September 2023
UNSW is committed to equity diversity and inclusion. Applications from women, people of culturally and linguistically diverse backgrounds, those living with disabilities, members of the LGBTIQ+ community; and people of Aboriginal and Torres Strait Islander descent, are encouraged. UNSW provides workplace adjustments for people with disability, and access to flexible work options for eligible staff.
The University reserves the right not to proceed with any appointment.
Closing Date:

19 Sep 2023
Location:

NSW - Kensington
Work Type:

Full Time
Category:

Grants/Funding/Records
Management - Universities