First listed on: 24 February 2023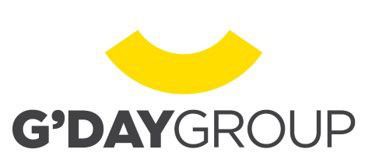 This is a genuinely exciting opportunity to work while executing your passion for traveling Regional Australia
Exciting 3 month (plus) Contract Opportunity (with bonus to extend)
Flights, Accommodation and Meals included
Start, extend or elevate your HR Career
About Us
Located in the heart of the Red Centre, Kings Canyon Resort is one of Australia's most treasured tourism icons and recently acquired by the G'day Group. Set among native bushland and dramatic sandstone escarpments, the resort delivers an unrivalled setting for holidaymakers to enjoy truly immersive outback holiday experiences.
Celebrating ancient culture and supporting the traditional custodians of this historic area is at the heart of Kings Canyon Resort's operations and, with exciting investment and development planned, it is sure to become a flagship accommodation offering in our high-end resort portfolio.
With a six-tent luxury glamping precinct set unobtrusively among the native landscape, customers can experience high-end camping with all the trimmings under the Northern Territory skies. A further 128 resort rooms offer a cool sanctuary in the desert, with the deluxe offerings including spa, private balcony and the best scenic views.
For backpackers and value travellers, lodge-style accommodation is available with either shared or private rooms and shared amenities. Of course, the resort also provides for caravanners and campers enjoying the wonders of the Red Centre and Top End.
Kings Canyon Resort has a large F&B component with several restaurants and bar. Catering to a diverse range of tastes from higher-end dining to bistro style favourites and BBQ, the emphasis on fresh, local ingredients and an Aussie take on hearty favourites.
The Role
This is a genuinely exciting opportunity to combine your HR Advisor experience with a passion for traveling Regional Australia. You will partner with the General Manager and Adelaide Support Office to actively influence the experience of our employees as they arrive at the Resort for the season. Leveraging your HR knowledge and skills, you will create a comprehensive onboarding experience, provide advice, coaching and support to team members and across resort management to optimise service delivery and operational management staff.
Your role responsibilities will include;
Assist the high-volume recruitment team with resort recruitment activities
Deliver an engaging and effective on boarding and induction experience
Support the delivery of training and recognise areas for improvement
Manage employee transfers within our broader network of Resorts and Parks
Support cyclical HR initiatives and activities
Coordination of social activities and wellness programs
Promoting a positive resort culture
Your Experience
You will have a genuine passion for travel, with a particular interest in Regional Australia. You will pride yourself on your organisation skills and your ability to switch priorities on short notice. You have a particular interest in stakeholder engagement and the ability to positively influence to ensure a successful outcome for all. You will apply analytical thinking and a creative mindset to provide solutions.
You will possess a high level of energy, self-motivation, autonomy, initiative, flexibility and attention to detail to be successful in meeting the business demands at Kings Canyon Resort. Your naturally upbeat and open style will fit our cultural values. You will have a highly organised mindset with the ability to assess the urgency of work allocated to you by various stakeholders.
G'day Group is a dynamic company with an energetic 'market disrupter' reputation. If you are passionate, adventurous, and ready to hit the ground running, we want to hear from you.
Discover more to life – APPLY NOW!
The role will commence at the Adelaide Support Office for a period of time before relocating to Kings Canyon Resort. This is a live-in remote location fixed term contract. Working in a remote location is not for everyone, so you must think carefully about the reality of living in a remote location for an extended period of time.
In return we offer a truly unique working environment with some great remote area benefits including flights, accommodation and meals, discounted holidays and regular social events.
Prior to an offer of employment being made, candidates must provide authority for a Federal Police Clearance to disclose any criminal offences or charges.
Location:

NT
Work Type:

Full Time
Category:

HR/Recruitment/Change Management