First listed on: 29 March 2023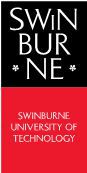 Full Time and Ongoing position at our Hawthorn campus
Academic Level B and benefits with flexible working options
About the Role
The Lecturer in Games and Interactivity is responsible for teaching and researching Games production. This position will contribute to the Department of Film, Games and Animations' mission preparing graduates who are industry ready, technologically skilled and creative thinkers. This position will ideally complement existing expertise in games theory, culture and production, with a suite of technical and management skills that form the basis of lab and practical subjects and will strengthen the links between Games Production and creative employment and the creative industries.
The incumbent will have specialist knowledge, skills or interests in one or more of the following areas:
Digital Games Production and Project Management methodologies
Experience in a game design role within small or large teams
A portfolio demonstrating professional experience in Unity and/or other game engines such as Unreal
Documentation and communication skills with development of games design documentation.
The Lecturer in Games and Interactivity will also have experience in teaching at tertiary level, including blended, online and on campus modes of delivery. They will be actively engaged with research in their field demonstrated through research outputs (including traditional and/or non-traditional outputs). The incumbent will be expected to develop and maintain their scholarly, research and professional expertise as part of a highly motivated team educating the next generation of creative leaders in a rapidly evolving social, cultural and technological field. They will need to be comfortable working in interdisciplinary environments and be capable of making internal and external links with other academic disciplines, and relevant industry.
For more information on this position, please see the Position Description.
About You
To be suitable for this role you will need to have experience in the below key accountabilities:
Specialist knowledge and skills in one or more of the following areas: Games History; Character and/or Creature Design; Conceptual and Asset Design for Games; Narrative Development and Visualisation for Games; Design Techniques related to any 2D, 3D, Art Styles, Combat Design, Encounter Design, Level Design and/or Virtual Production; Games Producing and Project Management.
Evidenced curriculum development and teaching experience in the area of games production including with group work and capstone projects.
A track record of participating in disciplinary research evidenced by publications, involvement in research grants and other relevant outcomes relevant to academic level.
Demonstrated high level of interpersonal and communication skills, including the ability to liaise with a wide variety of academics and students, work within a consultative, team environment in multi-disciplinary contexts, including an ability to work effectively with senior external members of the School, University and relevant professions in industry and government.
Demonstrated experience in the management of human, financial and physical resources.
Qualifications
PhD or equivalent in a related field—Essential
Tertiary teaching qualification—Preferable
About Swinburne University of Technology
Swinburne Horizon 2025 draws upon our understanding of future challenges. With this new strategic plan, we choose to build Swinburne as the prototype of a new and different university – one that is truly of Technology, of Innovation and of Entrepreneurship, and proud of it. We are committed to a differentiated university proposition in education and research, so that:
Every Swinburne learner gets a work experience
Every Swinburne graduate gets a job
Every Swinburne partner gets a tech solution
Swinburne is the prototype of global best practice
The achievement of our 2025 moon shots depends on our capacity to work collectively, always, as One Swinburne.
To Apply
Please submit your CV and cover letter addressing your suitability for this position.
To review the Position Description and to apply, please scroll down to the bottom of the page.
If you are viewing this advert from an external site, please click 'apply' and you will be redirected to Swinburne's Jobs website to access the Position Description at the bottom of the page.
For more information about this role, please contact Professor Susan Kerrigan at skerrigan@swin.edu.au
Please Note: Appointment to this position is subject to passing a Working with Children Check.
If you are experiencing technical difficulties with your application, please contact the Swinburne Talent Acquisition Team on staffrecruitment@swin.edu.au.
Applications Close: Sunday April 23rd, 2023 at 11PM
Swinburne offers flexible working options, leave and parenting/carer policies to support work life balance.
Equity and Diversity
Swinburne is a large and culturally diverse organisation and we are proud of our commitment to equity, diversity and inclusion through key initiatives. For further information on all our initiatives visit our Equity & Diversity website.
We welcome and encourage applicants from diverse backgrounds to apply.
We are committed to making the recruitment process fair and equitable for all our candidates. If you have specific accessibility or support requirements please contact inclusion@swin.edu.au
Aboriginal and Torres Strait Islander Applicants
We welcome and strongly encourage applications from Aboriginal and Torres Strait Islander people.
For any support please contact DeadlyCareers@swin.edu.au or for more information on our Indigenous strategies please follow the link to our RAP Reconciliation Action Plan
We are a 2023 Circle Back Initiative Employer – we commit to respond to every applicant

Closing Date:

23 Apr 2023
Location:

VIC - Hawthorn
Work Type:

Full Time
Category:

Lecturer
Teaching - Tertiary