Darren Osborne Regional Science Cadetship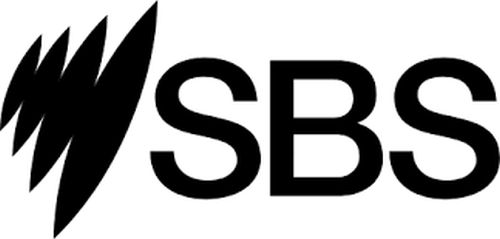 Darren Osborne Regional Science Cadetship
Be a part of Australia's independent national broadcaster
Spend 6 months working with some of Australia's best science journalists
Convenient CBD location in the heart of Ultimo (near Central Station)
Applicants must be from regional Australia
$59K - 74K p.a. (pro rata) + choice of 15.4% super
About the ABC
The ABC is the nation's most trusted and independent source of Australian conversations, culture, and stories. With over 4,500 employees from diverse backgrounds, based in more than 50 locations around Australia and overseas, the ABC is proud to create, curate and deliver high-quality content that informs, educates and entertains.
About the Role
In memory of former ABC Science news editor Darren Osborne, the ABC is seeking a science enthusiast from regional Australia for its third annual Darren Osborne Cadetship.
This is an early career opportunity for someone with a passion for science and an interest in telling stories that connect with Australians, about anything from astronomy to zoology.
You will spend six months working within the ABC's Science Unit (based in Ultimo), developing your ability to create high quality, compelling content for a variety of ABC platforms including the ABC News website and ABC RN (Radio National). You will work in a supportive environment as you learn to report on the latest scientific research, provide context for scientific developments and issues, and write features that allow a lay audience to understand and appreciate the 'wonders of science'.
We are seeking applications from those currently residing in regional Australia and looking to relocate to Sydney for 6 months. The ABC will contribute towards relocation costs as well as 2 weeks' accommodation to help get you settled into Sydney.
Click here for some background on Darren Osborne and the cadetship.
About You
You should be based in, or recently hail from, regional Australia. For the purposes of this cadetship, this means anywhere outside the five biggest metro centres of Sydney, Melbourne, Brisbane, Perth and Adelaide – and the selection panel will give priority to applicants who can demonstrate a deep commitment to rural and regional Australia.
You have a genuine enthusiasm and passion for science that is evident in your writing in addition to:
Some experience in digital content production
A qualification in a science-related field (desirable)
Good communication skills, both written and verbal, with a passion to tell stories
How to Apply
Please complete the online application form and submit as part of your application a Resume and Cover Letter (1 page max) outlining why you're the right person for the cadetship.
Please upload 2 samples of your writing to support your application. If they are published online, you're welcome to include links.
For an overview of the role, please refer to the position description: 50051455 REGIONAL SCIENCE CADET.pdf
For further information contact Tegan Taylor on (07) 3377 5490 or Claudine Ryan on (02) 6275 4606
Applications Close: Monday, 24 February 2020
The ABC strives for equity and diversity in the workplace, and to promote a culture of opportunity. Through its services the ABC seeks to represent, connect and engage with all of the Australian community. In line with our focus on diversity, applications are strongly encouraged from Indigenous Australians, people from a range of cultural and linguistic backgrounds and people with disabilities. The ABC also aims to achieve a gender-balanced workforce.