Young work rates rarely lower than right now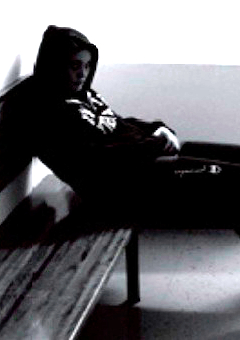 The latest youth unemployment figures show tough times in many regions, with some areas seeing dramatic spikes in joblessness over the last few years.
"It's spiking incredibly highly in some areas," senior manager of youth transitions at the Brotherhood of St Laurence, Sally James has told reporters.
"[Increasing] by as much as 88 per cent in areas of Australia, which is frightening...over the last two years, youth unemployment has reached 21.6 per cent in Cairns," she said
She says this level of unemployment has not been seen since the period of the Global Financial Crisis, which brought several European governments to their knees under the weight of youth unemployment and discontent.
"I hate to think how high the youth unemployment will be. In Cairns if it keeps going this well it will be 46 per cent, in the outer east of Melbourne it will be up at near 19 per cent. In Tasmania we're looking at 33 per cent if it continues in this particular way," Ms James said.
The Prime Minister pledged during the election campaign last year to offer cash rewards to adults under 30 who can secure a job.
"The best form of welfare is work and the best thing I can do for unemployed people is to try and create more jobs and make it easier for them to take the jobs that are there," PM Abbott said at the time.
But the Brotherhood of St Laurence spokesperson says it is a different game today.
"It's the economy, it's changed," Ms James said.
"You know, over 10 years ago you could move from year ten to work quite easily. Now you can't. The labour market demands that young people have skills, that they have qualifications, that they have work experience.
"To get all of that and get your first job, you need to have networks. As we know, we all need networks. You need to. It's about who you know, you ask around for different jobs."
"It's also very difficult for people who don't want to go into higher education. And we're talking about 60 per cent of young people across Australia don't go into higher ed.
"They basically want to go into work and so they move into the vocational training system. And what happens now with that system is very complex and it's very difficult to navigate. Unless you're getting the correct career advice, you don't what training leads to what job."
There are a range of societal, local, physical and psychological effects stemming from youth unemployment. This is an issue that was raised at a recent United Nations event on the role of women, the young and civil society post-2015.
'Youth unemployment is not just about numbers. It's about the psychological damage for this generation," United Nations Secretary-General's Envoy on Youth, Ahmad Alhendawi says.
"I warn of a loss generation if we don't do more. A lost generation is a lost opportunity and that would be the biggest gamble we make with our future."
Sarah James, from the Brotherhood of St Laurence, says training reform on the way may help change the state of play.
"We're having discussions with government about trialling a youth transition service that provides those key elements; vocational guidance, employability skills, development, work experience... that gives them the networks and connections to work and connections to employers.
"It's about harnessing the community effort. Now, we know that communities can come together to provide young people with the support they need from school to work," she said.