Welfare withheld to trounce truancy in more towns

Print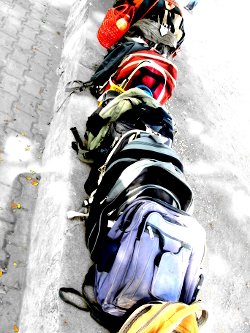 The Federal Government has extended a program which suspends welfare payments for NT parents whose children fail to attend school.
Parents in remote communities will continue to face having their welfare payments suspended and being called to explain themselves ad a government conference if their children do not attend school frequently enough.
The measures are part of intervention efforts to force up the rate of school attendance in Indigenous communities.
The program has been running in 17 communities across the Northern Territory, and includes the hiring of regional truancy officers who work with students, parents and schools to get kids on a bus and into classrooms every day.
But the Federal Government says the School Enrolment and Attendance Measures (SEAM) will now be rolled-out across another five east Arnhem Land communities.
Federal Indigenous Affairs Minister Nigel Scullion says dozens of people have had welfare payments suspended since the scheme was introduced.
"We are going to continue to provide a friendly role to parents to ensure they can get their kids to school," he said.
"In broad terms the trial has demonstrated that that level of compliance was sufficient to bring parents to conference and return kids to school.
"Aboriginal people in the Northern Territory have been clear that they want their children to attend school regularly and that parents have a responsibility to help make this happen.
"Under SEAM, every attempt is made to assist parents to get their children to school. As a last resort, if parents do not comply with their requirements and no special circumstances apply, a parent's schooling requirement income support payment may be suspended," he said.
Also this week, the annual NAIDOC Awards were presented to notable figures in the fight for indigenous equality and lifestyles.
Professor Gracelyn Smallwood, a Biri woman from Townsville in Queensland, was given NAIDOC's Person of the Year award for decades of work supporting her people and her community.
Professor Smallwood has worked for the rights of First Nations people for 45 years, while also working as a nurse, midwife, and army officer.