Victoria reforming expulsions

Print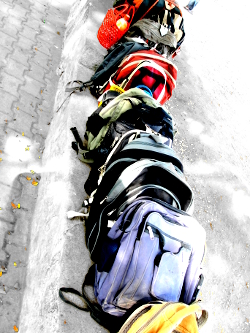 The Victorian Government is overhauling the appeals process for students expelled from schools.
Education Minister James Merlino says there is an immediate need for principals to have more power over student expulsions.
The reforms were prompted by two cases in which two students kicked out of schools for serious behavioural issues were overturned.
In one case, a girl who plotted to poison a classmate was expelled but later allowed to return to the same school, and another in which a student expelled for holding a knife to another child's throat was later allowed to return to school.
"Talking to principals and recent events have shown me that immediate reform is needed to our expulsion process," Mr Merlino said.
The changes will give principals greater say when the decision to expel a child is challenged.
"If an expulsion is appealed, the principal's views will be heard and will be taken into account and if the expulsion is overturned, there's an independent appeals process for the principal," Mr Merlino said.
"So for the first time principals will be able to put their view forward and explain their decision throughout the process, and this is a change that needed to happen."
Australian Education Union Victorian president Meredith Peace welcomed the move.
"It's really important that the voice of principals is heard in any appeals process. Quite clearly we have principals who don't necessarily feel fully supported," she said.
Mr Merlino said the victims of an expelled child's behaviour would also be part of the process too.