Victoria looks for lockdown lessons

Print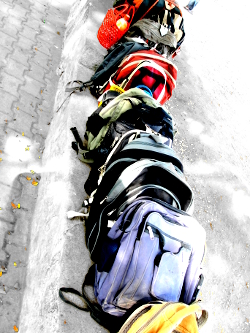 Two months of remote learning could lead to long-term changes to Victoria's education system.
Education Minister James Merlino has commissioned an independent analysis to examine the classroom teaching hiatus caused by COVID-19 lockdowns.
Additionally, a summit is planned for late June took look at the programs and technology that worked for students.
Teachers and principals, the Education Department and heads of independent, Catholic and private schools have all been asked to prepare reports on how students can flourish while learning from home.
"The pandemic across the globe has been very, very challenging – it is a crisis of tragic proportions," Mr Merlino said.
"But when you look at how schools have responded, there is gold ... and we've got to mine that gold and make it a feature of our education system."
When asked if changes could be made ahead of the next school term, Mr Merlino said the state "may well be able".
With many students now back on campus, schools are emphasising mental health and wellbeing over the course of the year.
"We've got our GPs in schools, we've got mental health practitioners that we're rolling out, so we've got teams already embedded in our regional offices as well as wellbeing teams within our schools," Mr Merlino said.
"We've got a particular focus over the remaining five weeks of this term on the health and wellbeing of our students. So the support is there, the expertise is already there.
"Schools know what they need to do, and that's [why] they're going to roll up their sleeves today and get stuck into it."