UNSW losing VC

Print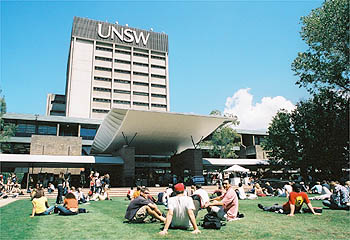 UNSW vice-chancellor Ian Jacobs has announced his resignation.
Professor Jacobs will step down in January 2022. It has been a rough run for UNSW, with revenue falling 20 per cent and 500 staff being sacked.
He says he wants to be closer to his wife and their ageing parents in the UK.
"After careful reflection I have concluded that I cannot reconcile the leadership needs of UNSW in Sydney with the level of support I want and need to provide to my mother in London at this stage in her life," he told staff in an email.
UNSW has been forced to run on an extremely tight budget, but the outgoing VC says that compared to other universities, UNSW is in a "strong position".
"We knew what we had to do. We reorganised, we looked carefully at our finances, and we addressed it all between April and November last year, so we made sure we were well placed to come out of this pandemic — financially, organisationally and strategically," he said.
"So I think that in that context UNSW is in a very, very strong position going forward."
UNSW chancellor David Gonski sent a separate message to UNSW staff saying; "Ian can be very proud of his achievements at UNSW to date and I wish to emphasise that his decision to leave us in early 2022 is his own".