Uni money slim

Print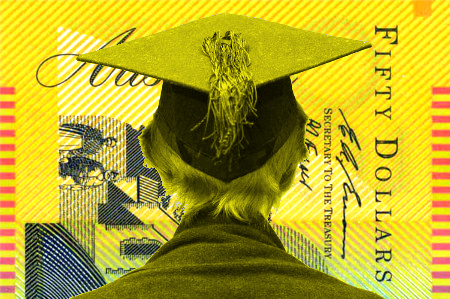 This week's federal budget is not focused on the university sector.
The only major spending for the beleaguered university sector comes in the form of a new fund aimed at commercialising research.
The government says its $2.2 billion University Research Action Plan will allow new discoveries to be turned into new products, technologies or service innovations.
But the money has been allocated over 10 years, paying out $200 million per year for the first five years, and then $325 million each year after that.
The plan offers proof of concept research ideas a maximum of $500,000 in funding, with $5 million grants on offer for projects that have already demonstrated commercial potential.
The government wants to put its national manufacturing priorities at the centre of Australia's research efforts. Regional universities are considered less likely to be major beneficiaries of the research commercialisation fund, as they have fewer connections with high-tech industrial hubs that are located in major cities.
However, the budget includes $11 million for universities with medical schools outside the major cities, which is expected to see them offer an extra 80 places each year.
Meanwhile, funding for higher education will decrease by 5.4 per cent in real terms from 2021-22 to 2022-23 and fall by 3.6 per cent in real terms from 2022-23 to 2025-26.
Funding for vocational education is on track to rise by 3.4 per cent in real terms, while school funding is expected to increase by 2.0 per cent in real terms between 2021-22 and 2022-23 and by 3.3 per cent in real terms from 2022-23 to 2025-26.
Government subsidies for students to study STEM (science, technology, engineering and mathematics) courses have been dropped, meaning universities will be paid less to offer the much-needed courses.
The budget papers keenly note that over 130,000 international students have entered Australia since the reopening of international borders on November 1 last year, but they concede that education exports remain depressed.
"Even though student arrivals have picked up significantly, education exports are still expected to fall in 2021-22 as the number of students completing their studies exceeds new student commencements," the budget says.
Some in the university sector are likely to benefit from the $10 billion REDSPICE cyber defence spending.
The government says its new Resilience, Effects, Defence, Intelligence, Cyber and Enablers (REDSPICE) scheme will create 1,900 new jobs in high-tech, high-capability, high-impact jobs - likely to be filled in part by people coming from Australian universities.