Uni fee fiddling foreshadowed

Print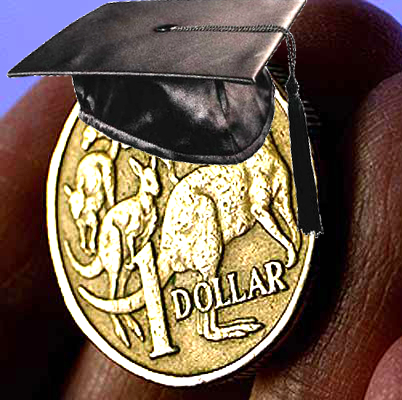 The Federal Government may be considering allowing universities to charge higher fees.
At the moment, tertiary institutions are limited in the amounts they can charge for their courses, but with research money running dry and a Federal Government keen on cutting-costs, deregulation is in the air.
The Coalition is allegedly discussing possible changes behind closed doors, and Australia's top universities have backed the notion already.
Spokespeople for the Group of Eight – the name that Australia's top research universities give themselves - wants the Government to remove limits on the fees they can change.
The group says diminishing funding levels threaten the quality of Australian research and higher education.
The desire of the universities to wring more money from students is understandable, and hardly new.
But the debate has warmed up in recent days after Education Minister Christopher Pyne said he thought the tertiary education sector was tied up in red tape.
While he refused to be interviewed on the matter, a spokesperson for Mr Pyne told the ABC that they would look at many options.
"The Government is carefully considering the Kemp-Norton Review of the Demand Driven Funding System and the other views currently being put forward," the statement said.
"We are committed to the best possible higher education system in Australia and to ensuring our universities are not left behind by our Asian competitors and other international universities
"We will respond to the review in due course and carefully consider ahead of the budget how we can ensure that the excellence of Australian universities is maintained."
University of Adelaide vice-chancellor Warren Bebbington told reporters that Australian should introduce US-style colleges – privately run with high fees - which he says would bring "more innovation, more choice [and] more competition."
Official word from the government has encouraged the debate, but no more clarity is expected until closer to the May budget.