Uni changes backed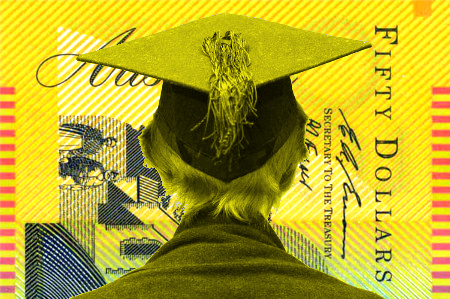 The Federal Government has cut a deal for the passage of its university course funding changes.
The tertiary shake-up will change the way certain courses are funded, controversially increasing fees for degrees that the government does not see the value of.
The cost of qualifications in favoured fields like maths and nursing will drop if the bill passes.
The legislation also reduces the government contribution of university courses from 58 per cent to 52 per cent.
Centre Alliance senator Stirling Griff and his Lower House colleague Rebekha Sharkie have announced they secured concessions from the Government in exchange for their support of the bill.
The bill originally cut access to government loans and subsidies for university students who failed more than half of their subjects, but Ms Sharkie has told Sky News she traded her support for a promise that students would have some protections.
"You can be going through university qualification and can have some unexpected events in your life — bushfire, death of a spouse, death of a parent," she said.
"We're saying to the Government that needs to be in the legislation so that those protections are there and it's not at the discretion of a university so that students have a legislative framework that they can see as protection should they be in those circumstances — and Government agreed to that."
The Centre Alliance also secured a pledge for more Commonwealth Supported Places for South Australian universities, Senator Griff said.
"This means substantial extra funding for our three universities over four years, over and above current funding allocations, and an additional 12,000 students will have access to a university education over a four-year period," he said.
Labor has slammed both the LNP and the Centre Alliance duo for saddling students with massive higher education debts.
The support of the Centre Alliance, combined with backing from One Nation, means the legislation now looks likely to pass the Senate.
The National Tertiary Education Union has accused education minister Dan Tehan of having "completely abandoned Australian universities during their worst ever crisis".
"Rather than stepping in with a robust support package, the Liberals and Nationals have pushed the cost of the crisis onto students and the university workforce," NTEU President Alison Barnes told the ABC.
"Livelihoods and careers will be destroyed and damaged by this legislation."