Tracking tech seldom used

Print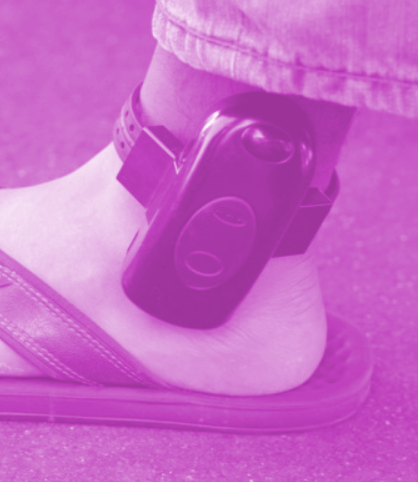 Youth justice advocates have slammed the 'e-carceration' of young Queensland offenders.
Queensland has been running a $3.8 million trial of GPS monitoring devices for older, repeat young offenders.
A review of the scheme has found that while 50 to 100 young people were expected to be eligible for the trackers, courts ordered just three juveniles to use them in the second half of last year.
Those three young people fitted with the electronic monitoring device "were not the most serious repeat offenders originally intended to be targeted by the trial", the report says.
Since the trial began, a total of eight young people have been made to wear the devices, supported by $3.8 million in funding and 12 full-time staff.
Youth Advocacy Centre CEO Katherine Hayes says the electronic monitoring devices have not been effective.
"Surveillance doesn't address reoffending, that's the primary reason," she told the ABC.
"Secondly, the 10 per cent of reoffenders more often than not don't have stable accommodation, don't have a supportive family, are in a situation of poverty.
"For electronic monitoring to be ordered there needs to be a stable home so the anklet can be charged.
"There needs to be a responsible person there to ensure this happens and those reoffenders don't have that, so I think that is setting up the system to fail because it's not going to be applied where it needs to be applied and it doesn't work anyway."
The review was run by former Queensland police commissioner Bob Atkinson, who said the trial should continue.
"There was a very low take up of the electronic monitoring devices, lower than we thought there might be," he said.
"I think the reason for that is pretty clear, and that's because you would only get an electronic monitoring device fitted if you were granted bail.
"What was happening was because of the show cause provisions, these young people were being remanded in custody so there just simply wasn't the take up in relation to those issues."
Show cause provisions were introduced as part of the Palaszczuk's government law changes. The changes mean that young people accused of committing a serious, classified crime while already on bail for another serious offence now have to "show cause" for why they should be granted bail.
Queensland Police Minister Mark Ryan says he supports the continued use of the GPS devices.
Meanwhile, the former head of Queensland's prison system, Keith Hamburger, says Queensland's youth justice system is "putting lives at risk".
He has called for First Nations communities to be allowed to set up "remote healing centres", that would be used instead of jail to prevent recidivism.