Teachers told to quiet views

Print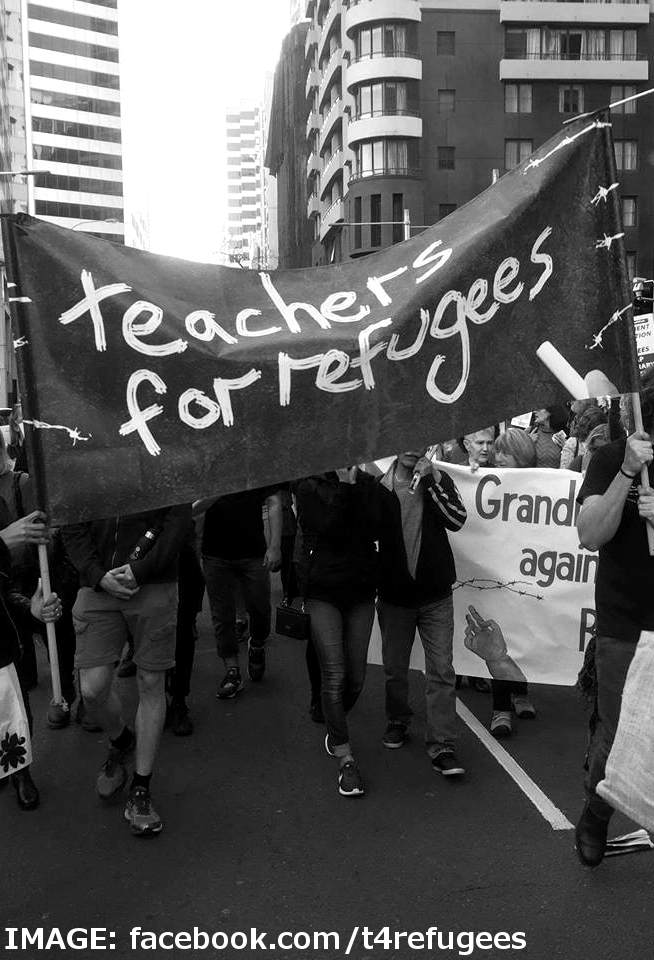 Education Minister Simon Birmingham has warned "green activist" teachers against protesting the abuse of asylum seekers.
Members of the school-based campaign Teachers for Refugees will teach classes next week dressed in "Close the Camps, Bring them Here" T-shirts.
The Education Union –which backs the campaign - has confirmed the T-shirts are being printed for hundreds of teachers in Queensland, South Australia and Victoria, while members of the NSW Teacher's Federation will only wear the shirts outside of school.
Mr Birmingham has written to education ministers including Queensland's Kate Jones, urging her to crack down on the planned protest.
He requested that state school teachers remember the requirements of their enterprise bargaining agreements and code of conduct regarding political behaviour in schools, and the "consequences that stem from an abuse of those responsibilities".
"Teachers' demonstration of personal political views on any governments' policies and, in this instance, specifically on the Australian Government's border policies, oversteps the line of the teacher's role to teach," Mr Birmingham said, according to News Corp.
"In my view, this represents an abuse of their position by promoting their own personal views in the classroom."
Immigration Minister Peter Dutton labelled the staff as "green activists parading as teachers" who should "keep their politics out of the classroom".
"Programs like Safe Schools and refugee brainwashing sessions don't help our kids," Mr Dutton said.
Ms Jones the Government had guidelines for teachers' clothing.
"I think most parents would expect teachers to comply with those guidelines," she said.
Queensland Teachers Union president Kevin Bates said teachers had a responsibility to be role models.
"Teachers understand we are role models and it is very important to demonstrate what we think is appropriate behaviour," he said. "We are looking at such an action sometime next year. There are discussions about this happening around World Harmony Day in February," he said.