Swinburne cuts slammed

Print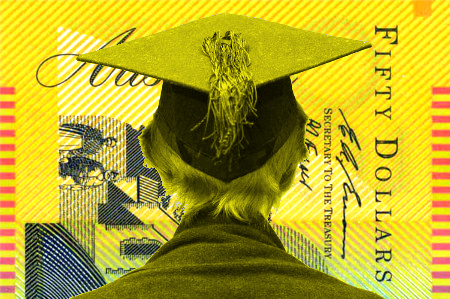 Swinburne University staff have slammed what they call "excessive" cuts to courses and jobs.
Swinburne University has announced it is scrapping or scaling back degrees in science, engineering, economics, business and other disciplines. It is also cutting over 100 jobs in "merit-based" forced redundancies.
Staff are outraged, and passed a vote of no confidence in new vice-chancellor Pascale Quester in response.
Swinburne says the subjects set to go are those that are filled by mostly international students, who are being kept out of the country because of the COVID-19 pandemic.
The university has also blamed the Morrison government's decision to cut the Commonwealth contribution per student.
Staff slammed the proposed cuts as "disproportionate and excessive".
In order to decide who gets sacked, Swinburne is relying on a "merit-based selection process", which will consider both teaching and research output.
Those determined to have the least merit for ongoing employment will have to demonstrate strength in other areas, such as "Swinburne behaviours".
Vice-chancellor Pascale Quester caused concern through an interview with the Adelaide Review earlier this year, in which she said she would "pare down everything that doesn't speak to technology or science".
National Tertiary Education Union Victorian division secretary Mel Slee says the university is "behaving like some rogue corporate operator".
"[Professor Quester's] first move as vice-chancellor has been to use the cover of COVID-19 to cut jobs and undermine Swinburne," Ms Slee said.
"This is a time when we need real leaders who listen and fight for our staff and students more than ever."
Also this week, La Trobe University said it would scrap or reduce several disciplines in the arts and education as they are no longer financially viable to teach.