Suits upset at mental levy

Print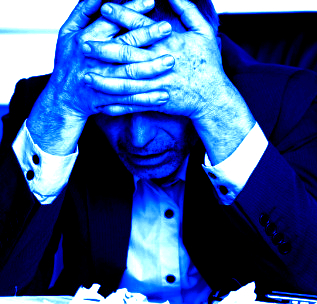 Businesses are outraged at being made to fund mental health services in Victoria.
This week's Victorian state budget hits businesses paying more than $10 million in wages with a surcharge to fund a $3 billion mental health levy.
Overall, Victoria's Treasurer Tim Pallas announced measures to raise $5.6 billion in extra taxes over the next four years, while spending $11.5 billion on new measures.
Victoria's net debt will almost double to an estimated $77.5 billion this year, before hitting $156 billion by financial year 2024-25.
The centrepiece of the budget is a new mental health levy on medium and big businesses, aimed at gathering $7.1 billion for hospitals and healthcare, including $3.8 billion for mental health.
The levy consists of a 0.5 per cent surcharge on payroll tax for businesses with wage bills over $10 million, and a further 0.5 per cent increase for those with payrolls exceeding $100 million nationally.
The money should help the state implement the 65 recommendations of the state's royal commission into mental health, including $954 million to set up 22 area-based mental health and wellbeing services that can provide emergency services and crisis outreach teams.
The state has also earmarked $173 million for suicide prevention and response services, $102 million for 104 new acute care hospital beds and $116 million for Indigenous mental health and wellbeing.
Federal Treasurer Josh Frydenberg has described the measures to provide much-needed mental health support and services as a "job killer".
"Whether it's state Labor or federal Labor, they'll always increase your taxes because they'll have higher spending that they need to fund," he told reporters.
Wesfarmers CEO Rob Scott has described it as "a tax on jobs".
"This levy targets the businesses that employ the most Australians and it diminishes Victoria's standing as a place to do business and employ people," he said.
The Business Council of Australia (BCA) criticised Victoria's budget for setting a "very dangerous precedent of fiscal repair which ultimately harms growth".
"A high-taxing budget simply makes it harder for Victorians to get ahead and for businesses to take the lead on new job creation," BCA CEO Jennifer Westacott said.
Mr Pallas said that "while we may think the cost of fixing the system is too great, the cost of not fixing it is far greater".
The levy is set to reap between $800 million and $900 million a year, continuing indefinitely.