Study shows kids kept out by cards

Print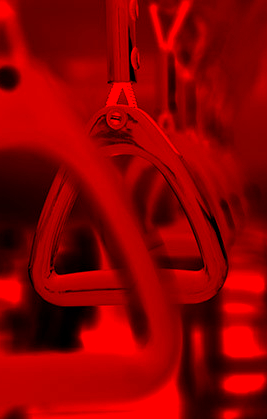 A new report says not having money for public transport should not keep kids from going to school.
The Victoria University report 'Fare Go: Myki, Transport Poverty and Access to Education in Melbourne's West' found that a large chunk of disadvantaged students in Melbourne's west skip school because they cannot afford to get there.
The report, launched by human rights lawyer Julian Burnside QC this week, highlights the financial disadvantage, stress and anxiety for youth experiencing problems with public transport.
It found students were deliberately missing school – and falling even further behind – because they did not have enough money to pay for public transport, afford Myki top-ups or pay fines incurred for riding without a valid travel card.
Report author Su Robertson said the situation was causing social and financial hardship for already marginalised youth.
"Transport poverty results in contact with the infringements system, which is complex, ineffective and a source of social hardship," she said.
"It can include missing school, homelessness and emotional distresses… those kids who can't afford such basics can also suffer humiliation, be ostracised from their peers and fall even further behind by continuing to skip school."
The report's recommendations include:
Free public transport travel to all passengers 18 and under as well as secondary students with a parent, carer or guardian holding a healthcare card or receiving Centrelink payment
Accepting identification issued by an authorised educational institution as proof age or student status for the purposes of free travel
Educational institutions be allowed to issue free Myki travel cards to students
Scrapping public transport fines for anyone under 18
The report is available in PDF form, here.