Study plots exercise rejection

Print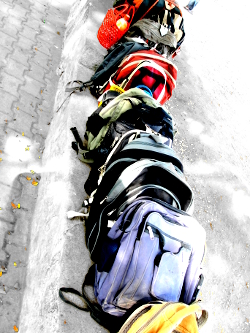 Experts call for new strategies to help young women engage with exercise at school.
Girls in secondary school are less likely than boys to enjoy or engage with tests designed to curb obesity and inactivity, according to new research.
Running middle-distances of around 2km was rated by female pupils as their most unpopular fitness activity in a survey of more than 500 primary to pre-university students in Singapore.
The authors say teachers need new strategies to help young women engage with exercises used by schools to assess stamina and teach healthy lifestyles.
The researchers found that pupils aged 11 to 19 had a positive view overall of fitness testing, but they were more likely to see the value if they took pleasure in the challenges and teachers made them fun.
Music, video, working in pairs, self-assessment and all-female classes are among the researchers' recommendations for making running more pleasurable, and fitness testing in general.
"Students' experience of enjoyment in fitness testing was a key factor for their positive perceptions of fitness testing," says Dr Masato Kawabata, of the National Institute of Education, Nanyang Technological University in Singapore.
"Therefore, it's paramount that PE teachers use suitable teaching strategies to provide enjoyment in fitness testing especially for the secondary females who were least motivated.
"Future studies to explore the adoption of a healthy, active lifestyle into adulthood due to fitness testing participation in school PE are warranted."
Fitness tests usually take place in physical education (PE) lessons, measure heart and lung performance, and are aimed at curbing obesity and sedentary behaviour.
The aim is to promote learning and positive perceptions about activity, and maintain/improve fitness levels.
However, few studies exist into what motivates students in relation to these physical health measures, and some question their value altogether.
Other evidence suggests testing pupils in front of their peers causes them embarrassment, and the assessments can be meaningless if they find the activities boring.
Results showed primary school children had more positive perceptions than secondary and pre-university pupils. Middle distance running (2.4km and 1.6km) was the least popular test item, especially with female secondary school students.
Compared with secondary pupils, pre-university female students gave higher scores for their teacher being a positive role model.
The authors say this suggests PE teachers had a positive influence on their perceptions of fitness testing.