Strip-search probe cut short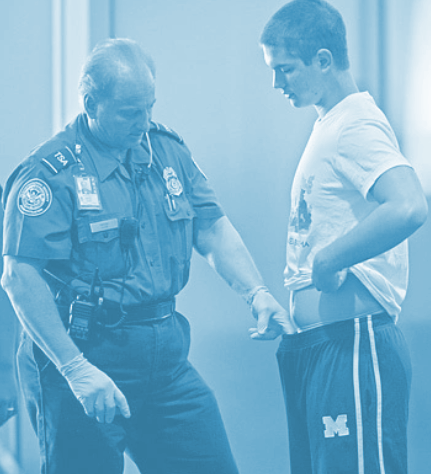 The NSW Government has cut short an inquiry into potentially illegal strip searches conducted on minors.
The state's Law Enforcement Conduct Commission (LECC) says it will not hold any more hearings as part of the inquiry.
It comes after evidence of the widespread misuse of strip search powers by NSW police emerged last year.
NSW Police were shown to have misused strip search powers on minors, with many police shown not to understand the laws governing strip searches.
The LECC was due to hold more public hearings into the psychological impacts of strip searching on minors this month, but instead has issued a statement saying it has "no intention to call further evidence at this stage".
It is expected that the report will still be published, though the specific date is "yet to be determined".
It comes after the NSW government announced chief commissioner Michael Adams would not have his contract renewed. The decision has prompted accusations his removal was aimed at cutting the inquiry short.
NSW shadow attorney general, Paul Lynch, has the timeline of events.
"If the strip search inquiry has been prematurely shut down because the government wouldn't extend the term of the chief commissioner, then the government stands condemned," he said.
"It is entirely their fault. You can only conclude the government wanted this inquiry over. It had created embarrassment for them and this is their cynical response."
Special minister of state, Don Harwin, does not agree with the conclusion.
The LECC has defended its position as an independent statutory office, saying the administration of public hearings is "entirely a matter for the acting commissioner", Reginald Blanch QC.
"It is not possible or appropriate for the government to instruct or direct the LECC in relation to the exercise of its functions," he said.
Mr Adams, the outgoing commissions, is a QC and former NSW supreme court judge who was central to the establishment of the strip search inquiry.
He was not in his job to make friends, leading to numerous run-ins with the government and law enforcement.
He drew the ire of the NSW Police Association just weeks before his removal, telling a parliamentary inquiry of "significant corruption" within the ranks of NSW police, saying "otherwise, for example, bikie gangs could not be the major manufacturers of methamphetamine in NSW".
An internal report also found another LECC commissioner, Patrick Saidi, made a number of complaints against Mr Adams, none of which were upheld.
The report questioned whether Mr Saidi himself engaged in "maladministration or misconduct".