Stressed school leaders offered cheques

Print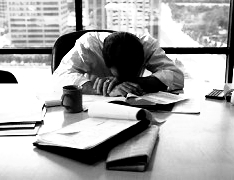 The NT Government is offering stressed school principals $600 to ease the strain.
Northern Territory Education Minister Eva Lawler says the new program will allow stressed out principals to apply for $600 payments to go towards gym memberships and wellness programs.
"The principals can use it to manage stress; it might be attending [or] learning about how to have a difficult conversation with a staff member or parent," Ms Lawler told ABC reporters.
The government scheme was developed in collaboration with the Northern Territory Principals' Association.
"As we all know, the Territory is not an easy place to live at times, it can be isolating," association president Sabina Smith said.
"The principal's role is to bring your A-game every day.
"Stress is a significant factor for principals in terms of maintaining their wellbeing, and we understand the impact that might have in the wider community."
The scheme will bring welcome respite for some over-worked school leaders, but some are concerned that it will not go far enough to alleviate the pressure that principals experience.
Questions have also been asked about what applying for the grants will mean when contract renewal comes around.
Former principal of NT's Leanyer Primary School, Henry Gray, says the new grant program could impact on the Education Department's view of staff.
"If you make a claim, how does that affect you futuristically? It would almost certainly go on your record and possibly affect the future of assistant principals and contract renewal for principals," he told reporters.