Strange claims trigger UQ inquiry

Print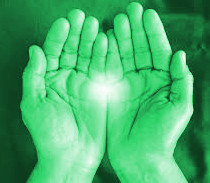 The University of Queensland (UQ) is looking into claims that its researchers have promoted an alleged cult and a number of bizarre healing claims.
The university and two international medical journals are investigating alleged ethical violations relating to a group called Universal Medicine (UM), which touts the healing power of "esoteric breast massage" and other unproven treatments.
Several members of UQ's medicine faculty have publicly advocated for the controversial group.
UM was founded by Serge Benhayon — a former tennis coach who claims to be the reincarnation of Leonardo Da Vinci, but has no medical qualifications.
The multi-million-dollar UM enterprise is linked to Mr Benhayon's 'Way of the Livingness' religion.
UQ pro vice-chancellor of research Professor Mark Blows has confirmed the university is looking into alleged "undeclared conflicts of interest by some researchers".