Steps to cut Indigenous incarceration

Print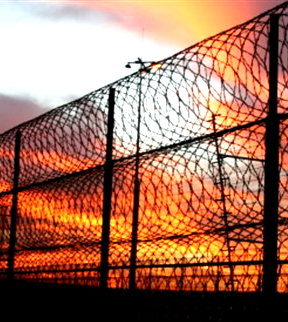 An inquiry has found the justice system needs major reforms to reduce the massive over-representation of Indigenous people in jail.
The Federal Government-commissioned Australian Law Reform Commission (ALRC) inquiry, led by federal court judge Matthew Myers, investigated the role of courts, police and prisons in the over-incarceration of First Nations people.
The inquiry found the justice system on both the federal and state and territory levels entrenches inequality by not providing enough sentencing options and diversion programs for Indigenous offenders.
Shahleena Musk, a Larrikia woman and senior lawyer with the Human Rights Law Centre, said the inquiry was "crucial".
"We're not going to give up on this," she said.
"This is about saving lives and saving communities, and we can't allow this to continue — it will become a crisis.
"The evidence is all there that governments must act now and ensure that these recommendations are implemented."
The Pathways to Justice inquiry made 35 recommendations to turn around the rising rate of imprisonment, including;
the abolishment of state and territory provisions that allow imprisonment for unpaid fines
the establishment of an independent justice reinvestment body to pour resources from the criminal justice system into community-led, place-based initiatives addressing the drivers of crime and incarceration
bail law reforms that include standalone provisions requiring bail authorities to consider any issues that arise due to a person's Aboriginality
more consideration in sentencing of unique systemic and background factors affecting Aboriginal and Torres Strait Islander peoples
improved access to community-based sentencing options
the repeal of legislation imposing mandatory or presumptive terms of imprisonment upon conviction of an offender, which has a disproportionate impact on Aboriginal and Torres Strait Islander peoples
the development of prison programs that address offending behaviours and prepare people for release
more interpreter services within the criminal justice system
"The Government will consider the report's relevant recommendations and respond in due course," Social Services Minister Dan Tehan said.
Legal reform and Indigenous advocacy groups want to make sure momentum is maintained.
Law Council chief executive Morry Bailes said the "compelling" recommendations "must not be shelved like those from the 1991 Royal Commission into Aboriginal Deaths in Custody report".