States join for NAPLAN reform

Print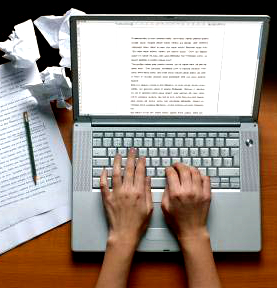 The NSW and SA education ministers have united to push for changes to NAPLAN.
They believe the testing has become a "major event" in the school calendar, and is moving away from its original purpose of helping teachers improve student learning.
NSW Education Minister Rob Stokes says NAPLAN is no longer just a way to check of student literacy and numeracy.
"I think what was designed to be a simple check-up has become a major operation," Mr Stokes said.
"A number of my colleagues in different governments across the nation are keen to review the process to try to make it as simple, as clear, as flexible, and as responsive to the needs of teachers as possible."
SA Education Minister Susan Close, says: "The whole focus among teachers, among parents, and among students has created an environment of high stress and concern around the test itself".
Ms Close chairs the Education Council, which comprises state ministers and the federal Education Minister.
"It is absolutely time to have another look at NAPLAN," Ms Close said.
"We've been talking about the need to have a review of NAPLAN, to have a discussion about NAPLAN, particularly in the way in which it's used for reporting on schools and reporting on states.
"I think the high stakes of NAPLAN has come out of this obsession with reporting NAPLAN and judging schools on their NAPLAN results.
"We're all agreed that it can be useful diagnostically. [But] its use for reporting, its use for having league tables of schools, is highly questionable."
Mr Stokes said he businesses had begun to exploit the focus on the tests.
"The stakes have become higher … we've now got commercial interests publishing guides about how to pass NAPLAN," he said.
Federal Education Minister Simon Birmingham does not appear interested in big changes.
"NAPLAN is being constantly reviewed and refined and there's already been a number of studies and reports on NAPLAN as well as two parliamentary committee inquiries," Senator Birmingham said in a statement.
"It's up to people calling for a review to make their case to the Education Council but what parents tell me is they want to see more information on student and school performance, not less."
QLD Education Minister Grace Grace is under pressure from the state's teachers' union to ban NAPLAN testing online.
A recent Queensland Teachers' Union ballot found 95 per cent of public school teachers want a national review.
The union has directed its members not to co-operate with school readiness testing for NAPLAN online.
The NSW Teachers Federation says teachers should be at the centre of any NAPLAN review.
The Australian Parents Council (APC), advocates for parents of children at Catholic and independent schools, wants a NAPLAN review too, and has suggested removing results from the public domain.