Social fund to back emerging enterprise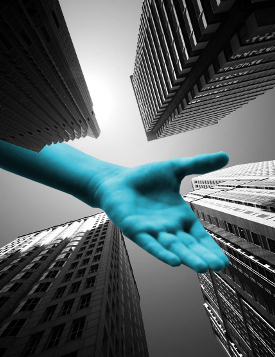 The Victorian government has put up $5 million to fund social enterprise projects.
Victoria is home to a quarter of the Australia's 20,000 social enterprises, including the Thankyou Group (bottled water and other grocery items), STREAT (homelessness and unemployment) and Green Collect (recycling).
Such projects can be a useful alternatives to government schemes or simply funding charities, as they provide goods or services as a business but without making a profit.
Any profits can be directed towards further unemployment, environmental, disability, poverty, homelessness, immigrant assistance or other social ventures.
The state's industry minister Wade Noonan says the state government's new strategy will create a new social procurement framework to allow government contracts to buy from social enterprises.
It is an expansion of policies created as part of the Level Crossing Removal Plan, which requests that tenders include a "social procurement plan".
The plan means level crossing removals are coupled with social projects like gardens and sitting areas near train stations.
The Government wants "to develop a whole-of-government social procurement framework in relation to government projects," Mr Noonan says.
"We want to embed this as part of our procurement activities."
This week's $5 million allocation (taken from the $53 million Jobs Victoria Employment Network) will be channelled to key initiatives including: a new social enterprise network to better connect the sector in Victoria, an online market that can connect buyers with social enterprises, training opportunities for dozens of social enterprises to expand their business, and more overarching support.
Mr Noonan said the government assistance would raise the profile of social businesses, which "are not large and they don't have a depth of resources that other businesses might have".
"[Social enterprises] are quite happy to compete on price but where they would look for government to provide a level of support is assisting in the networking, in building capacity and providing training," he said.
"[Before this] there has been no whole-of-government social enterprise strategy – which is quite surprising since available research suggests there are about 20,000 social enterprises in Australia."
Social Traders is a not-for-profit company funded by the Victorian government and the Dara Foundation, a philanthropic group.
Social Traders managing director David Brookes said social enterprise funding allowed young people to embrace an unclear future.
"Young people are, increasingly, being brought up to think more laterally, more innovatively, and there is more need for innovative and entrepreneurial approaches to the way you work, do business and the way in which you tackle social and environmental issues," he said.
"A big proportion of the people we work with are young people who are looking to run and set up a business. But they are not looking to set up a traditional commercial business, they are wanting to set up a social enterprise.
"They want to use their skills, but they want to create a positive impact in society or the communities in which they live."