Skipped meals common on Newstart

Print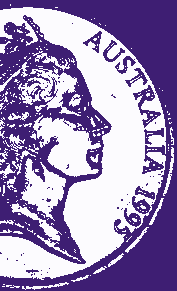 A new survey finds 80 per cent of Newstart recipients have to skip meals.
Pressure is mounting on the Federal Government to increase the Newstart payment, with a new survey showing recipients are skipping meals, going without heating during winter, and cutting back on showers.
The Australian Council of Social Service (ACOSS) put out the study amid its push to increase the benefit by at least $75 a week – up from $282 per week for a single person without children.
The ACOSS survey of 489 Newstart or Youth Allowance recipients found more than four-out-of-five respondents skipped meals to save money.
About 44 per cent are going without more than five meals a week.
Two-thirds said they could not afford to use heating during winter, and more than half had less than $100 left per week after housing costs.
"People can't afford rent, food, energy, clothing, transport, haircuts, dental care or internet access, which severely hampers their chances of getting a job," ACOSS chief executive Cassandra Goldie said.
"Especially as there is only one job available for every eight people looking."
Former deputy prime minister Barnaby Joyce is calling for a Newstart rise, saying he is now struggling to make ends meet while earning more than $210,000 per year plus expenses.
Mr Joyce is supporting his estranged wife and their youngest daughter's private schooling, as well as his current partner and their two young sons.
The New England MP says he has to turn the heater off at night, slaughter his own meat, buy cheap groceries and not go out for dinner.
"It's not that I'm not getting money, it's just that it's spread so thin," he told The Courier-Mail on Monday.
"It's just a great exercise in humility, going from deputy prime minister to watching every dollar you get."
Mr Joyce has ben met with widespread mockery for his inability to handle his own, self-made, taxpayer-funded financial situation.
He has also been criticised for only realising how hard it is for people at the bottom after a little bill shock of his own. Some say he should have paid attention to the innumerable advocates and government bodies that exist to tell him and his colleagues that others are doing it tough.