Skills Minister pledges no TAFEs to close

Print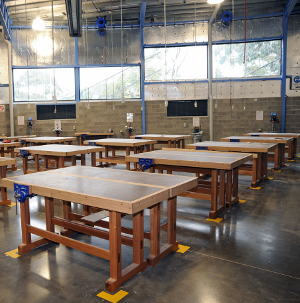 NSW Skills Minister John Barilaro has promised no TAFE campuses will be cut in an upcoming state government restructure.
The National Centre of Vocational Education Research has revealed a 7.62 per cent decrease in VET enrolments in the Bathurst region from 2014 to 2015.
Other regions experienced even greater falls, including ; Orange (21.22 per cent), Lachlan Valley (30.19 per cent) and Lithgow-Mudgee (25.26 per cent).
A restructure is planned that will almost certainly see a number of job losses and even campus closures.
Mr Barilaro has confirmed the review of assets is happening, but he denied entire campuses would close.
"By making more effective use of TAFE's asset base, and investing in new facilities in regional areas, and embracing technology, we will increase the reach of TAFE NSW throughout the state," he said.
"Where there is a TAFE now, there will be TAFE in the future.
"TAFE NSW is not leaving town."