Sexuality in schools deemed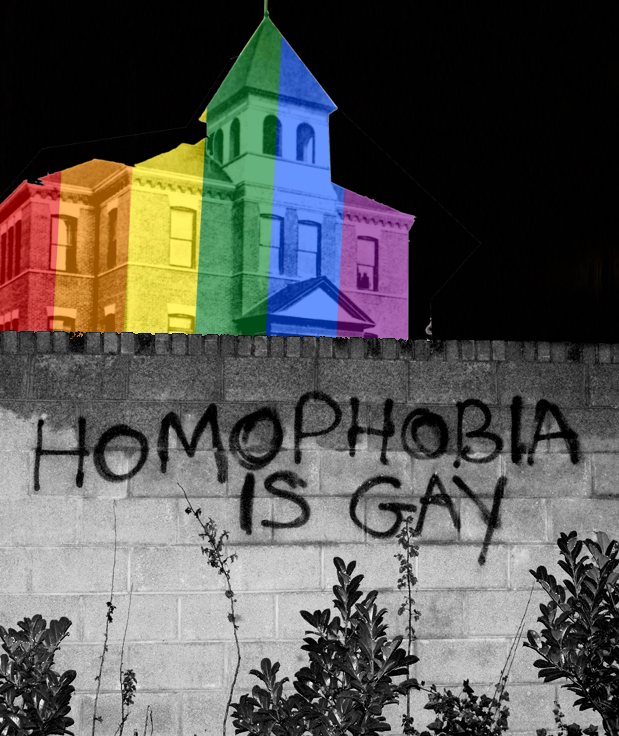 Conservative outrage is bubbling at news that children are being taught about sexual orientation and transgender issues at school.
The Safe Schools Coalition's All of Us teaching manual has been criticised for questioning a "heteronormative world view", and has been described as "age-inappropriate" by religious groups.
The teaching manual is designed for children in Years 7 and 8. It says that children often realise they are lesbian, gay or bisexual around the age of 11 to 14, and claims that the ­average age for 'coming out' is 16.
"Whatever the subject, try to work out ways to integrate gender diversity and sexual diversity across your curriculum," the manual says.
It includes a lesson plan on "bisexual ­experiences" which asks students to imagine living in a world "where having teeth is considered really unpleasant", before they take turns trying to tell a classmate about their weekend without showing their teeth.
The program includes short films featuring the personal stories of young lesbian, gay, bisexual, transgender and intersex (LGBTI) people.
Children are also asked questions including whether they could "easily talk to your parents about your sexuality", and tasked with naming four famous Australians of the same sexuality.
The most contentious point for opponents of the Safe Schools program is that it advises ­students to "use your assignments to start conversations", and to defy teachers who will not let them put up LGBTI posters.
"If you can, it's a good idea to get permission to put your posters up, so you avoid getting in ­trouble," the manual says.
"If your school or teachers say no, ask for reasons and see if they make sense. If they don't seem reasonable, you may have to be creative about where you place them."
The Federal Government provided $8 million in funding for the program, which is backed by the Australian Secondary Principals Association, beyondblue, headspace and the Australian Education Union as well.
The Victorian government requires all state schools to join the Safe Schools network by 2018, but the program remains voluntary for the rest of the country.
This type of scheme has the potential to do a lot of good, with recent research showing about 75 per cent of same-sex attracted students experience some form of homophobic bullying or abuse, 80 per cent of which occurred at school.
But Australian Christian Lobby spokesperson Wendy Francis said the Safe Schools material would not help kids, but rather "confuses them about their own identity".
"A lot of children are still pretty innocent about this stuff — these are adult concepts," she told news Corp reporters.
Safe Schools Coalition national director Sally Richardson said all the Safe Schools materials — including the All of Us teaching guide — were to be used at schools' discretion.
John Newton, principal of Scotch College in Adelaide, told The Australian that his students had "embraced" the Safe Schools message.
"Our children are well ahead of the issue and happy to talk about it — they seem to have a very mature approach," he said.
But Dr Newton did not approve of the lesson wherein children imagine themselves in a same-sex relationship.
"That wouldn't be a method we'd use," Dr Newton said.
"It feels like a ham-fisted attempt to change a culture."