Safety rule could leave some stranded

Print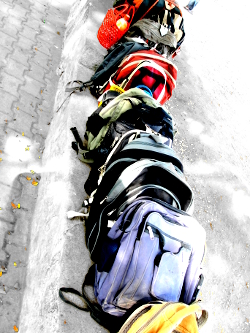 New laws in NSW could leave some kids stranded after school.
After-school care providers will soon be required to employ an extra staff member on the bus as well as the driver.
But for some services that provide minibuses to transport children to after-school care, it will make the run unviable.
NSW Minister for Early Childhood Education Sarah Mitchell said the new regulations come alongside broader changes on staff-to-student ratios.
"The safety of children in any form of childcare is of utmost importance to me as a minister," Dr Mitchell told reporters.
The Federation of Parents and Citizens says children in some regional and remote areas will have no way to get to after-school care.
"Unfortunately the parents will have to make their own arrangements, it could cause some parents to reconsider their employment options," the federation's spokesperson Steve Carpenter told the ABC.
He questioned why school buses are still allowed to operate with just the driver for supervision.
"Often you'll have a driver of [a] school bus run with up to 60-odd students," Mr Carpenter said.
"We think there's a bit of a double standard here by the Government."
Network of Community Activities CEO Robyn Monro Miller said the new requirement is "overkill".
"When we become too heavy with the red tape and we start to risk-manage to the point that we have children not being able to access a service, we have to query whether that particular interpretation of the guidelines is the most effective way to proceed," she said.