SA and NT join for rural boost

Print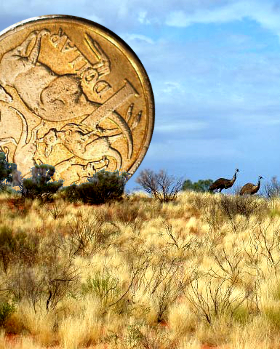 The Northern Territory and South Australia are joining forces to bid collectively for new services.
A historic agreement between the two governments was signed in Alice Springs this week, detailing five priorities for its first year;
Upgrades for critical road infrastructure to boost transport between the jurisdictions
An international trade and investment action plan including collaboration trade missions overseas
Development of the Explorers Way as a tourism experience to connect to the Territory' s $100 million Iconic National Indigenous Art Trail initiative, and National Indigenous Art Gallery project in Alice Springs
Support for vulnerable and disadvantaged children, particularly in regional and remote areas
Joint implementation and national advocacy on high-quality disability services, regional jobs and business opportunities through the NDIS
"South Australia and the Northern Territory have a strong history of cooperation, shared cultures and regions and combined strengths," South Australian premier Jay Weatherill said.
"This agreement will enable us to take collective action across – and beyond – our borders that will benefit our people and communities.
"More importantly, this new commitment recognises that as governments change, progress towards achieving mutually beneficial outcomes should not be stalled," he said.
NT Chief Minister Michael Gunner said the partnership would bring an unprecedented level of cooperation.
"It represents a new way forward for Federation in this nation, but significantly will pave the way for the delivery of outcomes that will benefit Territorians well into the future and beyond political cycles," Mr Gunner said.
"The priority areas identified under the first year of the Agreement will focus on delivering very real benefits to the Territory, with a focus on further developing our joint tourism products, critical road infrastructure and support to our most disadvantaged remote and regional communities."