Rio scolds itself

Print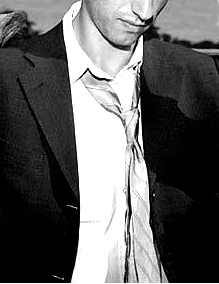 Three Rio Tinto executives have been stripped of bonuses over the destruction of the Juukan Gorge rock shelters.
Rio Tinto's chief Jean-Sebastien Jacques will not take home an extra $4.9 million in bonuses this year, after his company destroyed the 46,000-year-old culturally significant Juukan Gorge rock shelters in WA's Pilbara.
Rio Tinto has blamed the loss of the ancient rock shelters on flaws in its systems, data sharing, Indigenous engagement and decision-making.
The caves were blasted to allow for an expansion of the Brockman 4 mine, even though the company had alternative plans that did not involve blowing up the ancient artifacts.
The cultural decimation allowed Rio Tinto to access to an extra eight-million tonnes of high-grade iron ore, worth over $100 million.
The company's investigation of its own actions found the Puutu Kunti Kurrama people (PKKP) had not been properly engaged.
So, Mr Jacques and two other senior executives will not receive their annual performance bonuses, and Mr Jacques' long-term incentive plan award, due to vest in the first half of 2021, has been reduced by $1.83 million.
Rio Tinto chairman Simon Thompson says the company will change its procedures as well.
"We will implement important new measures and governance to ensure we do not repeat what happened at Juukan Gorge and we will continue our work to rebuild trust with the Puutu Kunti Kurrama and Pinikura people," he said.
"We fully recognise traditional owners must be treated as equal partners which includes regular, open and respectful dialogue. We look forward to continuing our engagement with the PKKP on a joint initiative to learn the lessons from Juukan and to strengthen our partnership."
The official review outlined areas for Rio Tinto to "improve, strengthen or amend practices, work culture and governance".
The company says it will be "strengthening communities and heritage systems, processes and teams within operations to ensure that heritage issues are accorded equivalent priority alongside safety and operational performance".
"This includes improved processes for escalating heritage issues to more senior decision-making levels and the need for a greater prioritisation of partnerships and relationships with Traditional Owners and First Nations people from senior operational leaders and teams," the review said.