Rights breach alleged in chaplain scheme

Print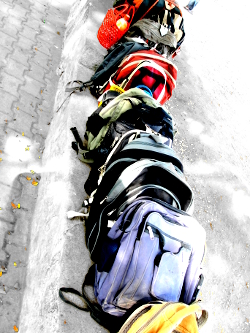 Humanist groups say the $60 million-a-year school chaplains program harms freedom of religion.
Secular and atheist groups have written to the Australian Human Rights Commission (AHRC) to request a review, arguing that it is unfair for only religious people to be hired for chaplain roles.
They claim pastoral care is non-religious.
The groups also argue that the program "may be inconsistent with or contrary to" a human right, as it "interferes with the right to religious freedom and involves religious discrimination in hiring decisions".
The selection criteria for the program requires potential chaplains be "recognised through formal ordination, commissioning, recognised religious qualifications or endorsement by a recognised or accepted religious institution".
"This selection criterion amounts to requiring a person be religious. It excludes non-religious people from working as school chaplains," the humanists say.
Liberal MP Luke Howarth and dozens of other Coalition MPs are pushing to expand the program.
They want funding extended and increased in the 2018 budget, which would see pay for chaplain increase from $20,000 a year.
Mr Howarth said the complaints were made by people who "are anti-religion, anti-God, anti-anything non-secular".
"They want to throw the baby out with the bathwater; there is a lot of support for chaplains from people who aren't people of faith due to the good works they do in schools."
Mr Howarth said chaplains "don't go round preaching" or recruiting students.
He said pastoral care should not be provided by non-religious people because "we've already got counsellors and psychologists that do that role".