QLD parties make school pledges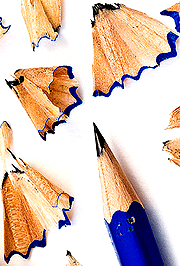 Queensland's LNP wants all new teachers to undergo basic testing before they are allowed to enter a classroom.
The LNP has made an election pledge that it will make teachers in waiting undergo literacy and numeracy testing, as well as promising 1,000 new teacher mentors and 80 new paid internships to funnel new teachers to high-demand areas like special education and maths and science.
Opposition Leader Tim Nicholls says it is about lifting education standards.
"We know that teaching excellence is the foundation to any future success in our education system," he said.
Labor's Education Minister Kate Jones said tests would be unnecessary.
"New national rules have already come into play which ensure that a teacher must complete a numeracy and literacy test before they finish their teaching degree," she said.
"Tim Nicholls should have done his homework before he announced his plan."
LNP education spokesperson Tracy Davis said the party wants to test whether a teacher understands language, literacy, and numeracy.
"Critically, the test will measure a teacher's ability to teach that knowledge to students - this will be done through practical assessments on an online platform and administered by the Queensland College of Teachers," she said.
"For example, the test will see a teacher presented with a child's workings and answer to a maths problem.
"The teacher will be assessed on how they work through where the child went wrong and how to achieve the correct answer."
Meanwhile, Premier Annastacia Palaszczuk announced plans to redevelop and refurbish six TAFE campuses at a cost of $85 million if Labor was re-elected.
The policy includes upgrades to campuses at Pimlico, Cairns, Mt Gravatt, Toowoomba, Redlands, and Gold Coast.
A new $4 million plumbing and fire safety training facility at Beenleigh.
Forty new apprentices for the Department of Housing and Public Works.
"We want TAFE to be the premium provider of training in this state," Ms Palaszczuk said.
"We believe by reinvesting in TAFE assets, bringing them up to modern standards, making sure that they cope with the growing skills that are needed, the jobs that are needed across our state."