QLD launches local space race

Print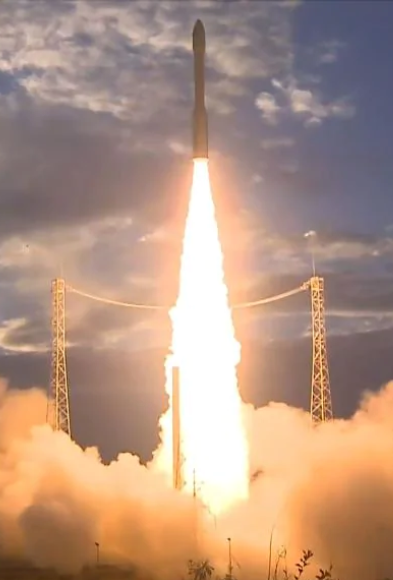 Australia has made its first commercial rocket launch with a craft sent skyward from rural Queensland.
A five-metre rocket developed by Queensland-based BlackSky Aerospace was launched from a farm in the town of Tarawara, west of Goondiwindi.
It carried a number of commercial products, including sensors, for testing under pressure in Earth's atmosphere.
"This Sighter190 research rocket is the first in Australia to catapult a commercial payload to about the same height as Everest, and that's happening right here in our own backyard in Queensland," Queensland Manufacturing Minister Cameron Dick said.
"We want to promote Queensland's capabilities to national and international space industry markets and today's test at what is Australia's only commercial sub-orbital launch site is a substantial step forward in achieving they aim."
The rocket reached a vertical height of 5,100 metres before coming down about two kilometres away from the launch site.
BlackSky's Blake Nikolic said it is just the start of many opportunities for local space development.
"With a global market worth $US360 billion seeing exponential growth, Australia will naturally benefit," he said.
The Queensland Government has been running an inquiry into how it can become the home of research, design and manufacturing for the nation's future space needs.