Qantas to build QLD school

Print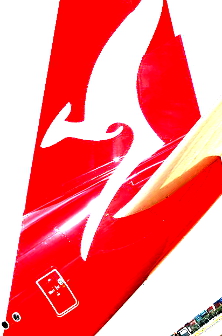 Qantas has announced plans to build a multi-million-dollar pilot training centre in Queensland.
The company says the facility at Toowoomba's Wellcamp Airport will be one of two new centres, with the second location yet to be announced.
The $35 million academy and accommodation facility is expected to grow to a capacity of up to 250 pilots a year, both domestic and international students.
"What we're ultimately creating is a world-class pilot school for students from Australia and around the globe," Qantas chief executive Alan Joyce said.
"Toowoomba will be an amazing place to learn to fly.
"It's home to Australia's newest airport and offers over 300 days of Queensland sunshine each year and an environment that is textbook for pilot training."
Premier Annastacia Palaszczuk says the Government's contribution to the project is justifiable, but would not reveal just how much money it put in.
"Today we know this will be the home for training and the next generation of Qantas pilots," Ms Palaszczuk said.
"This gives confidence not just to Toowoomba city, but to confidence in Queensland."
Construction will begin within week, and the site should be operational by mid-2019.