Public school sign-ups slide

Print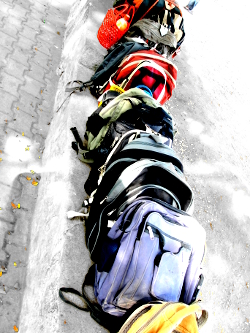 The proportion of Australian children enrolling in public schools is declining.
School data released this week by the Australian Bureau of Statistics (ABS) shows the proportion of students enrolled in government schools is down from just over 68 per cent in 2002 to 64.5 per cent last year.
Enrolments have dropped for the second consecutive year, with 16,929 fewer students enrolled in public education in 2022 compared with 2021, a 0.6 per cent drop.
Grattan Institute education program director Jordana Hunter says governments have a "marketing challenge" to encourage families back to public education.
"There's a perception that non-government schooling is a stronger option … regardless of whether that's accurate," she said.
"There's a risk it becomes self-perpetuating and that can skew enrolment characteristics. Governments should be looking at this data and asking themselves; 'Why is there this ongoing drift'?"
Independent schools led the rise in enrolments for 2022, with a 3.3 per cent increase compared with 2021.
Enrolments in independent schools have increased by over 25 per cent (130,306) in the last decade, compared with government school enrolments, which rose 11 per cent (263,447), and an 8 per cent (58,773) rise in Catholic schools.
The overall increase of students enrolling in schools in 2022 was 0.3 per cent - the lowest growth rate since full-time and part-time students were first included in ABS reporting in 1995.
The University of Melbourne professor of educational leadership, Finnish education expert Pasi Sahlberg, says the findings are a "direct result of chronic underfunding of public education, worsening teacher workforce crisis, and government policies that have encouraged parents to do 'shop around' for better education".