Public/private split shows need to commit

Print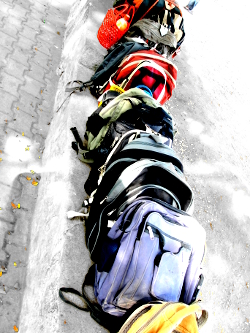 School funding increases before the Gonski reforms were skewed away from disadvantaged schools, the AEU says.
Australian Education Union Federal President Correna Haythorpe has commented on the latest State of Our Schools report, which shows that continued inequity has seen resourcing of disadvantaged schools fall behind.
The report found that over the 15 years leading up to 2013/14, combined government funding per student rose by 17 per cent in real terms for public schools compared with 39 per cent for private schools.
From 2009/10 to 2013/14, the figures show the government's per student funding to public schools actually fell by 3 per cent in real terms, while private school funding rose by 10 per cent.
"The research shows that during this period total government funding for many exclusive private schools increased by far more than that received by disadvantaged public schools," Ms Haythopre said.
"It is clear that the pre-Gonski funding system was a mess which was not directing funds where they were most needed – to the schools which educate our most disadvantaged students.
"Gonski funding is starting to turn around this inequity and is delivering improved results in schools which are receiving funding directly.
"But we need Malcolm Turnbull to deliver the full six years of extra funding the Gonski Review recommended to reverse the inequities of the previous system and ensure that all schools meet the minimum resources standard they need to give all their students a quality education.
"Every child that needs help at school should be able to get it."