Psychedelic tests funded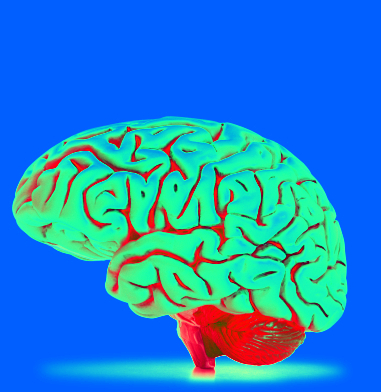 Sydney researchers have been awarded over $3 million to study therapeutic uses of MDMA and psilocybin.
The Australian Government has been shifting its stance on the potential usefulness of psychedelic drugs for the treatment of post-traumatic stress disorder (PTSD), alcohol misuse and eating disorders.
The federal Medical Research Future Fund (MRFF) has awarded two Sydney research teams a total of over $3 million to study MDMA and psilocybin therapies for mental illness.
The MRFF says it is part of its goal to "transform health and medical research and innovation to improve lives, build the economy and contribute to health system sustainability".
The studies will examine the efficacy of MDMA-assisted therapy to treat combined post-traumatic stress disorder (PTSD) and alcohol use disorder, as well as funding a clinical trial of psilocybin-assisted psychotherapy in anorexia nervosa.
However, the Therapeutic Goods Administration (TGA) recently rejected an application to amend existing poisons regulations to allow for psilocybin and MDMA to be used in medically controlled environments.
The ruling will keep psilocybin and MDMA confined in the category of Schedule 9 drugs, which are prohibited. Some experts had called for them to be moved to Schedule 8 drugs, which are controlled substances eligible for therapeutic use.
One of the lead researchers in the new projects is Associate Professor Kirsten Morley from Sydney University's Faculty of Medicine and Health.
"There is a high rate of comorbidity between alcohol use disorders and Post Traumatic Stress Disorder which is associated with greater clinical impairment, poorer prognosis and greater treatment attrition," Associate Professor Morley says.
"We urgently require innovative integrated treatments that can enhance outcomes for patients with these treatment resistant complexities. One promising agent that can enhance psychotherapy is 3,4-methylenedioxymethamphetamine (MDMA)."
A separate project will see clinical trials of Psilocybin-assisted psychotherapy in anorexia nervosa.
The trial will assess the safety and efficacy of psilocybin-assisted psychotherapy for patients for whom conventional anorexia nervosa treatment has not worked.
"We need to constantly remind ourselves that anorexia nervosa continues to have one of the highest mortality rates in psychiatry. It is an extremely debilitating and pervasive disorder that can result in immense suffering for those afflicted by it and a nightmare for those caring for a loved one or friend," researcher Professor Stephen Touyz said.
"It is hoped that this psilocybin-assisted psychotherapy trial will be able to demonstrate improved clinical outcomes, especially in those patients where other treatments have failed."
"What is particularly exciting with psychedelics is the political will for Australia to take an international lead in this area as exemplified by this MRFF funding round," added Professor Iain McGregor.
"We are overjoyed to be working with a dream team of world-leading researchers from Imperial College, Johns Hopkins University and leading Australian universities on this incredibly significant trial."