PM issues abuse apology

Print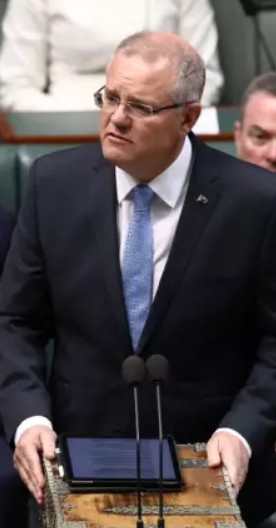 Prime Minister Scott Morrison has delivered a formal apology on behalf of the nation for failing survivors of institutional child sex abuse.
"Today, as a nation, we confront our failure to listen, to believe, and to provide justice," he said to a crowd of hundreds watching from Parliament's public galleries and Great Hall.
"To the children we failed, sorry. To the parents whose trust was betrayed and who have struggled to pick up the pieces, sorry.
"To the whistleblowers who we did not listen to, sorry.
"To the spouses, partners, wives, husbands, children, who have dealt with the consequences of the abuse, cover-ups and obstruction, sorry.
"To generations past and present, sorry."
The national apology was a recommendation from the five-year Royal Commission into Institutional Responses to Child Sexual Abuse.
In its final report, the commission found the number of child victims probably reached into the tens of thousands, and that their abusers were "not just a few rotten apples".
"We will never know the true number," it read.
"Whatever the number, it is a national tragedy, perpetrated over generations within many of our most trusted institutions."
Mr Morrison also announced that the Government would create a museum to collect the stories of survivors, and fund a research centre to raise awareness about child abuse.